Fourth of July US Insurance Trivia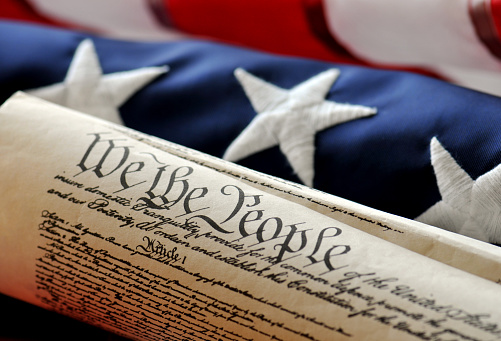 This is the time of year we celebrate the most important event in our nation's history – its declaration of independence from Great Britain. In keeping with this historical theme, we have listed some other interesting historical events relating to our nation's insurance history.
Ben Franklin and Insurance
Did you know Benjamin Franklin founded the first insurance company? (In addition to inventing the lightning rod, helping found the University of Pennsylvania and being the first Postmaster General, among other things.)
Franklin and several of his friends founded the Philadelphia Contributorship for the Insurance of Houses from Loss by Fire in 1752. But the company would only provide insurance to houses that were built according to certain building standards.
Workers' Compensation
Workers' compensation laws were first established around 1880 in Germany. The United States did not establish similar laws until the early 1900s. Maryland, Massachusetts, Montana and New York established such laws beginning in 1902. But these laws did not survive constitutional challenge. It wasn't until 1911 that Wisconsin established a program that was able to withstand legal challenge.
Before these laws were created, workers who were injured on the job had to seek reparation through the court system.
Apollo Space Flights
The astronauts on Apollo 11, the first space flight to the moon, could not find any life insurance that was affordable, but they wanted to provide some financial security for their families in the event they did not survive the mission. So, they got creative and came up with the idea of signing their names to postal covers, which would be sold if they did not survive. They assumed that if they did not make it, the value of the signatures would shoot up.
They all survived, but the covers somehow got into circulation and are worth a lot today.
Car Insurance
The first car insurance policy was written in 1897 by Travelers Insurance. Massachusetts was the first state to require insurance for cars.
Highest Payouts
The highest insurance payouts in history include $40 billion in payments for loss of life and property following the 9/11 tragedy and $3.4 billion in payments in 2010 after the eruption of an Icelandic volcano that left 10 million air travelers stranded for several weeks.
Looking for a Great Insurance Job?
If you are an insurance professional looking for work, contact Insurance Relief today. We are one of the best in the business, winning a Best of Staffing award for our accomplishments. At Insurance Relief, we care about the people we recruit as individuals. We provide job opportunities that fit, and we treat our people with respect and fairness.