How to Close the Deal After the Interview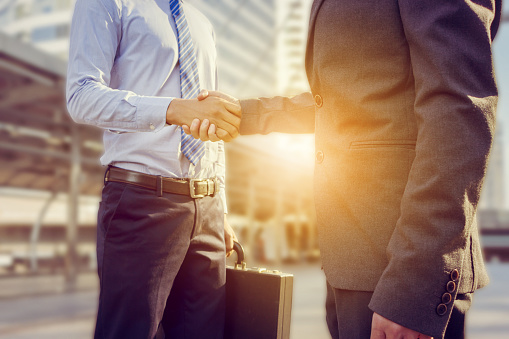 After concluding a job interview, you will probably be feeling a tremendous sense of relief, as you should. The hard part is over, but don't stop yet. There are a few more things you still need to take care of to enhance your chances of landing the job.
Before you go
Before leaving, make sure to get contact information from everyone involved in the interview. Ask for business cards. Ask about the time frame for the process and when you should follow up with a phone call. Also find out whom you should follow up with and how best to do that.
Send a thank-you note
It may seem rather trivial, but it is very important. The interviewer will notice if you do not send one. In the note, you should thank the hiring manager for the opportunity to interview and reiterate your interest in the job.
You can also briefly review the qualities that make you a compelling candidate, as well as offer additional information to answers you feel were inadequate during the interview.
These days, most people send the note via email. You may also want to send a handwritten note. This will make you stand out because you may be the only one doing this.
Send a LinkedIn request
A few days after the thank-you note, send a message to the hiring manager asking if you can add them to your LinkedIn network.
Follow up by phone
Follow the instructions that were given at the interview in response to your question about when to follow up. Find out where things are at in the process, and how you compare with the other candidates.
After the initial call, you can follow up again about once a week; however, as a rule, no longer than five weeks.
Looking for a great insurance job?
If you are an insurance professional, you need to connect with a staffing expert who understands your skills, background and needs. With vast experience in the insurance arena, Insurance Relief works with brokers, carriers and third-party administrators to locate and place the best people for positions ranging from entry level to senior management. We invest the time to truly understand what you want to accomplish, and then do our best to find meaningful opportunities. Give Insurance Relief a call today.