The Impact of Alternative Insurance Markets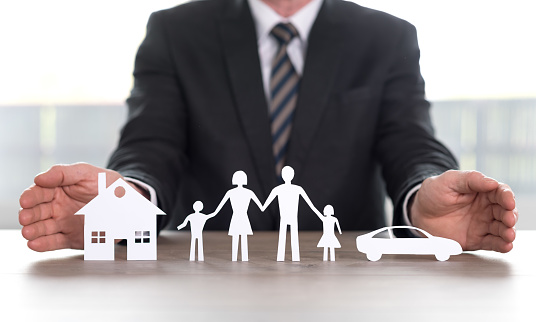 Right now the insurance industry is overcapitalized, and the main reason for this is the many alternative players that have entered the market, driving up the supply of insurers.
Oversupply
In fact, the supply has increased to the point where mainstream insurers have barely been able to raise their rates, even after a year of above-average catastrophic events. The alternative market groups have injected so much capital that even 2017 losses estimated to be around $130 billion are not going to have much of an effect. For example, in reinsurance, alternative groups have increased their investments by 9 percent, for a total of $82 billion in 2017, which is one-fifth of the overall capitalization, according to insurance analysts.
The trend has come as a surprise to traditional insurers, who expected the capital from such organizations as hedge funds, private equity firms, pension funds and individual investors would dry up when confronted with a drumbeat of catastrophic losses. But the losses have done little to dampen the appetite of these newcomers.
In fact, these recent entrants are pouring even more money into the insurance market. They may be doing this with the expectation they will recoup losses through catastrophic bond yields, or believe it is unlikely we will have two years in a row of horrific natural disasters.
Why They Stay
Traditional insurers and reinsurers are now beginning to acknowledge that these alternative players are not going away and should even be considered part of the mainstream in the industry. Why have they become more entrenched?
Some reasons include the opportunity for these groups to diversify their portfolios by investing in insurance markets without the associated risk, the chance to earn higher yields than what is available in other more traditional fixed-income securities. Moreover, for many of these alternative participants, insurance risk generally makes up only a small part of the overall risk exposure, and this is another reason why even a bad year like 2017 is unlikely to have a huge impact on them.
There also continues to be attractive opportunities in the insurance market for investment, particularly given the increasing chasm between disaster damages that are insured versus those that are not, such as public infrastructure and economic losses. In fact, gaps in coverage may entice these alternative players to expand their activities in such areas as cyber risks and flooding.
Why should you work with Insurance Relief? The reason is simple – Insurance Relief is a staffing expert who works to understand your unique skills and needs, and has vast experience in the insurance industry. Insurance Relief works with brokers, carriers and third-party administrators to place you in the best position, openings ranging from entry level to senior management. We take the time to really understand what your goals are, and then do our best to find opportunities that are right for you. Give Insurance Relief a call today – for this position or one of the many others available.