Do I Have to Pay to Get Paid?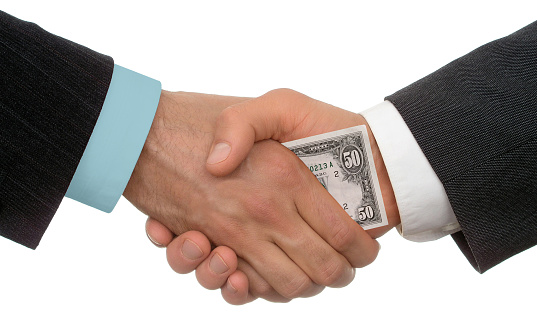 Like all businesses, staffing firms such as Insurance Relief™ have to make a profit in order to stay in business. But how do they make money? After all, someone has to pay the company otherwise it wouldn't be in business. If there was no profit, staffing firms wouldn't be able to match job seekers with great employers.
But do job seekers have to pay to use a staffing or employment agency?
When it comes to legitimate staffing firms, it's the client companies that pay the staffing agencies to find temporary and direct hire workers; there should never be a cost to a job seeker.
Staffing firms bill their clients an amount over the hourly rate of the worker. This amount is enough to cover the worker's rate, workers' compensation costs, the firm's overhead costs/costs of doing business, as well as some margin to allow the firm to make some profit.
So, for example, if your hourly wage is $20, your staffing firm may be billing its client $30 an hour.
The myth that the staffing firm is "stealing" the $10 difference from you is just that – a myth. You still receive the $20 hourly wage. The $10 is to cover the staffing firm's costs and to provide it with some profit.
Another important note: If you're on a temporary assignment, you're employed by the staffing firm, not the insurance company where you work. Don't worry, your supervisor at the staffing firm will tell you if you're on a temporary assignment or if the job is what is known as a direct-hire opportunity.
These are jobs in which you'd be hired by the insurance company right away; you won't work there as a temporary associate. The company is using the staffing firm to source and screen potential candidates, sending the best to the company for final interviews. The company conducts final interviews and makes offers, but your recruiter can help you negotiate benefits and salary.
Many companies take advantage of what are called "temp-to-hire" arrangements. These are jobs that start out as temporary assignments, with the goal of finding someone who is a good fit and who also wants to work with the company. If both the company and the temporary worker decide they like each other, the temporary could be hired on directly to the company after about three months. There is no charge to the worker: The company will pay an agreed-upon fee to the staffing firm if it decides to put the temporary on its payroll. The company also pays the agreed-upon hourly rate (which covers the worker's hourly wage, plus the costs/profit for the staffing firm) during the 90-day trial.
It's important to understand that accepting a temp-to-hire assignment in no way guarantees that you will receive an offer of employment from the client. Either you or the company may decide during those 90 days that it's just not a good fit. If this happens, your staffing firm will let you know and will work to find you another assignment while finding someone else for the temp-to-hire assignment.
Many temporary assignments do turn into offers to work as an employee of the staffing firm's client, even if they are not begun as a temp-to-hire arrangement. Many companies find that they have a gem in the temporary worker and decide to bring the individual on to its own payroll. Again, the company will pay a fee to the temporary staffing firm: You will never be charged a "job-finding fee."
If you're an insurance professional wanting to take advantage of the help a staffing firm such as Insurance Relief™ can provide, contact one of our recruiters. We are an Inavero Best of Staffing award winner for our outstanding service.