Get a Head Start! Here's a List of Great Places to Start Your Insurance Career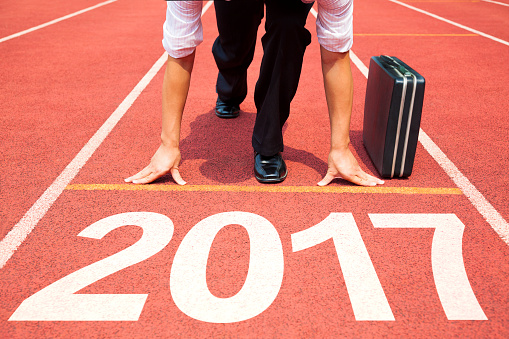 The insurance industry can offer an interesting and lucrative career. Plus, you are offering a real service to people, making a difference in their lives and helping them when they really need it most.
There are different ways to break into the insurance business. Here are a few entry-level positions where you can start your career.
Customer service representative
Even if you do not have a college degree, you can qualify for this position. The job is a challenging one. You have the task of answering questions from customers, insurance sales agents and company field offices. You need to know about a variety of different insurance products.
When you start, you will learn about product lines. As you learn about more product lines, your salary increases.
Service representatives can move up to jobs where they serve large group policy holders or work in product development or sales support. It is a great way to learn the business.
Administrative assistant
In this position, you answer questions about policies and adjusting coverage, and create identification cards and proof-of-insurance documents for brokers' commercial customers. Many people applying for these positions have a college degree, but it is not required. If you have good communication skills and computer skills, you should be a competitive candidate for the position.
Moving up the ladder from administrative assistant usually requires taking insurance courses and getting an insurance casualty license, which will enable you to talk about premiums and coverage with customers. These courses can take anywhere from one to three months to finish, and brokers usually cover the cost.
Sales
This is another way to break into the business. Again, you don't need a degree to qualify. What you do need, however, is an insurance license issued by the state for each product line you sell. There may be some training required to get the license, and some states also have licensing exams.
If you do not have a degree, you can get additional training to make you a more attractive candidate for a sales job. For example, you can earn a designation as a Chartered Property Casualty Underwriter, an Associate in Personal Insurance or an Accredited Advisor in Insurance.
When you are choosing insurance companies to apply to, go for those that will assist you in your professional development by offering training or reimbursing you for courses.
Looking for a great Insurance Career?
If you are an insurance professional looking for work, Insurance Relief can help. We are your ally in the job search, a company that understands your unique skills and needs because we specialize in the insurance industry. We take the time to work with you and find out what your goals are; then we work to place you in a fulfilling job. Contact Insurance Relief today.