Insurance Conferences You Won't Want to Miss This Summer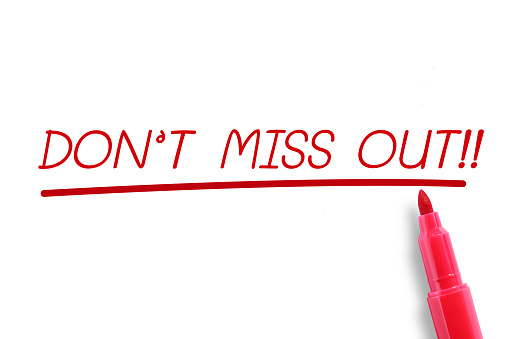 Conferences are scheduled throughout the summer for all types of insurance professionals in the western region of the United States. They all offer great opportunities for professional development through educational seminars and the opportunity to network with others in the business. Here are a few of the conferences taking place this summer.
IAIP 76th Annual Convention
June 15-17
Hotel Albuquerque
Albuquerque, New Mexico
This convention is sponsored by the International Association of Insurance Professionals. It includes activities such as educational workshops focused on career development and association management training for local leaders. It is also an opportunity to network with other professionals and vendors.
IMCA 2017 Annual Conference and Showcase Gala
June 25-27
Scottsdale Resort at McCormick Ranch
Scottsdale, Arizona
Sponsored by the Insurance Marketing and Communications Association, this as the premier event for insurance marketers and communicators. Attendees can learn about topics such as crisis communications, dealing with disrupters and improving ROI. It also gives people the opportunity to network.
PIMA MidYear Meeting and Trade Show
July 20-23
Skamania Lodge
Stevenson, Washington
This meeting is sponsored by the Professional Insurance Marketing Association. Attendees are C-level leaders – people who make decisions and deals – according to organizers. The meeting will focus on marketing and insurtech.
28th Annual ACIC General Counsel Seminar
July 26-28
The U.S. Grant Hotel
San Diego, California
This seminar is sponsored by the American College of Investment Counsel. Although geared toward legal professionals, all insurance professionals will gain insights and information for their business. Topics on the agenda include blockchain technology and social host liability.
AAMGA University West
August 17-18
The Scottsdale Plaza Resort
Scottsdale, Arizona
This meeting is sponsored by the American Association of Managing General Agents. The purpose of the conference is to advance the technical underwriting competence and professional development of AAMGA members. It is also a venue for networking among wholesale insurance professionals. Sessions are available for all levels of expertise, from beginner to expert.
NAPSLO Annual Convention
September 10-13
Manchester Grand Hyatt and Marriott Marquis San Diego Marina
San Diego, California
This convention is sponsored by the National Association of Professional Surplus Lines Offices, Ltd. It offers great networking opportunities. It is advertised as the premier event for the surplus lines industry, attended by more than 4,000 surplus lines professionals from the United States and Great Britain.
Looking to grow in the insurance industry?
Insurance Relief is one of the most respected staffing agencies focusing on the insurance industry. We take a personalized approach toward each person we recruit, matching people with the right job, and treating everyone with respect and fairness. Our efforts have earned us a Best of Staffing award. Contact Insurance Relief today.