The Tech Trends that are Shaping the Insurance Industry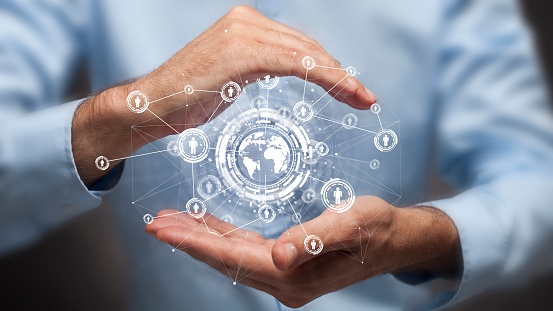 Technology is transforming the way companies do business, and the insurance industry is no exception. Many in the industry see technology as an opportunity for growth. Here are some of the technology trends that are affecting the industry.
Cyber insurance
This is a tremendous growth opportunity for the insurance industry. Every company these days needs to protect against the risk of losing electronic data, especially since hacking has become so pervasive. It does present unique challenges, however, such as determining the monetary value of information that is stored electronically.
But companies want to have this digital information protected – cyber insurance coverage was $2.5 billion in 2015 and is expected to grow to $6.5 billion in 2020.
Digitizing insurance services
More than two billion people currently have smartphones, highlighting the need for the industry to increase its electronic presence through things like app-based coverage. But insurance companies have been slow to make the transition. Only about half have set aside the money to digitize their services.
Companies that move quickly to enhance their digital presence will reap the rewards in the future, according to insurance experts. Going online will enable insurers to target customers who need the insurer's services as well as providing apps that make the process of obtaining coverage simpler and easier.
Providing leads electronically
With caller ID, it is more difficult these days to sell insurance by cold calling as most people will not take a call from an unknown number. Internet lead providers can help by evaluating potential customers who are interested in buying insurance and connecting them with agents who can provide the coverage the customer needs. Lead providers will play an important role for insurance sales going forward.
Digital startups
Tech companies are getting into the insurance game and using innovative ways of providing coverage that technology can provide. For example, some offer automobile coverage where clients pay by the mile. Their mileage is recorded by a wireless device. The client pays an initial fee, and then so much per mile driven. If a person does not drive that much, they can save a lot of money on insurance.
Another model is peer-to-peer insurance. One example of this is home insurance where the person pays a monthly premium along with another group of customers with similar interests. When the person makes a claim, and it is approved, the payment is made from the pooled premium money of the group, speeding up the process.
If your company is looking for qualified, reliable insurance professionals, contact Insurance Relief today.
We are one of the best in the business, winning a Best of Staffing award for our accomplishments. At Insurance Relief, we thoroughly evaluate each person so you get only the best. Give Insurance Relief a call today.