Grow Your Insurance Agency Using These 8 Proven Ways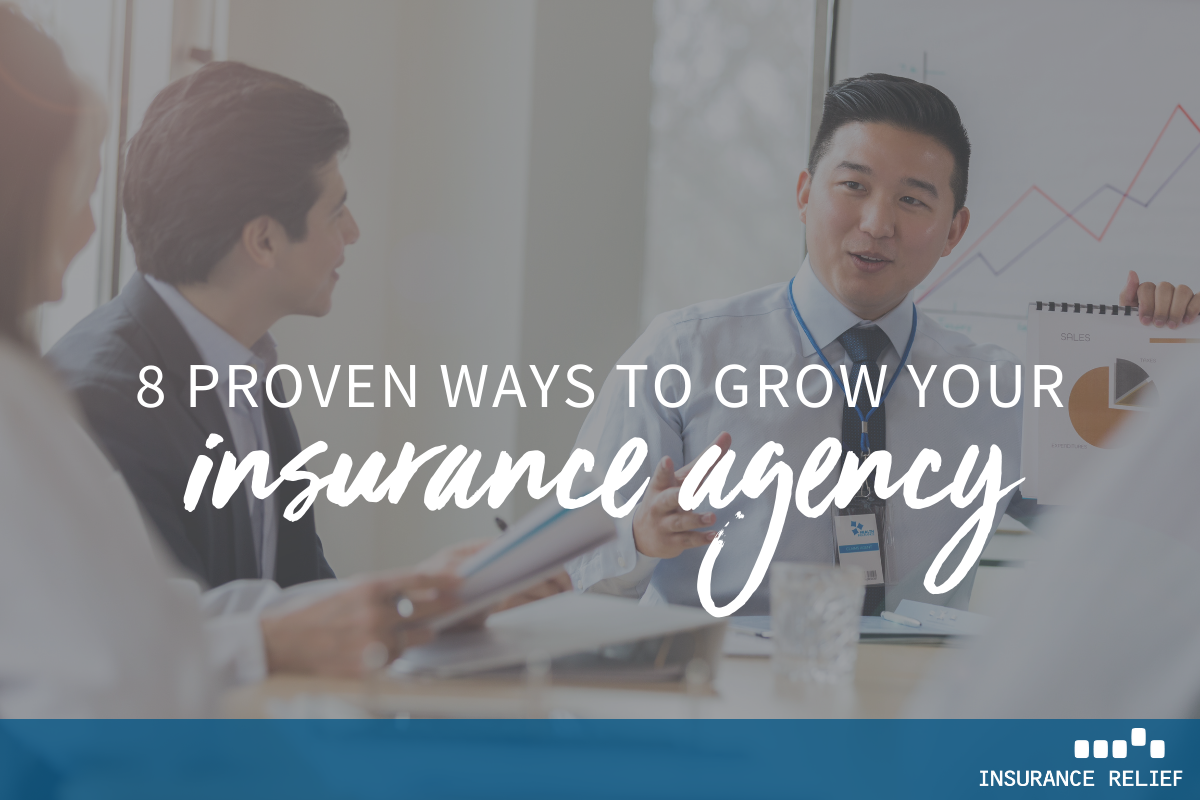 Your insurance agency is running smoothly, and you are ready to take the next step to grow your company. What are the best ways to do so? These are eight proven ways to expand your insurance agency.
1. Have a goal
To grow your agency, you need to have an action plan. The first part of any plan is setting the goal you want to accomplish. When setting goals, it is best to use the SMART method – your goal should be Specific, Measurable, Attainable, Relevant, and Timely.
After establishing your goal, develop a step-by-step plan for how you are going to achieve it.
2. Improve customer satisfaction
Find out what your customers don't like about your service and fix it. This will also help you when putting together a marketing strategy for policy renewal – 80% of happy customers renew their policies.
3. Look at your sales strategies
What can you do to improve them? For example, you may have a presence online with a website, but how active are you on social media? Do you have a presence on LinkedIn, Instagram, and Facebook?
4. Keep learning
Never stop acquiring knowledge about your business and ways you can grow your business. Look at successful agencies to see what they are doing. Read what the experts have to say.
5. Invest in staff training
The training can be online or through conferences and seminars. Learning should never stop for staff as well. The more knowledge they have about products and how to sell them, the more your agency will grow.
6. Use technology
More than half of insurance agencies are latching onto new technologies to spur growth, such as artificial intelligence and big data. Marketing automation is another tech innovation that will help drive growth.
7. Use social media marketing
Social media is the place to be. Almost everyone is on Facebook, Twitter, and LinkedIn, and if you want to grow, you must have a presence there as well. Marketing on social media can give you exposure to a vast number of potential customers.
8. Hire a consultant
You may balk at this, considering it too expensive. But the cost will pale in comparison to the growth you can achieve. A consultant is an expert in your business, and by hiring them, you get the benefit of years of knowledge and expertise they can apply to your company.
You don't have to reinvent the wheel. With a consultant, you will have access to tried-and-true strategies, as well as advice on avoiding pitfalls.
Insurance Relief is among the best insurance staffing agencies in the business, earning a Best of Staffing award from the satisfaction survey firm ClearlyRated for high approval ratings from workers and client companies. So, if your company is looking for qualified, reliable professionals, find out what Insurance Relief can do for you. Give Insurance Relief a call today.