High-Growth Insurance Jobs in 2017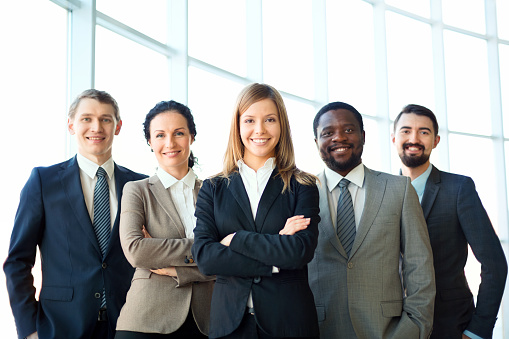 While some jobs in the insurance industry are expected to have slower than average growth, such as claims adjusters, and even a decline, such as underwriters, other insurance jobs are expected to grow faster than average. Here are some of the jobs in the insurance industry that are expected to grow the most.
Information Technology Jobs
According to insurance industry officials, supply of these jobs is low and demand for them is high as insurers continue to grow their presence on the web. There are jobs in web interface design, networking and other areas.
State Farm alone employs some 8,000 IT people, and the company is looking for people with backgrounds in Java, J2EE, data and testing, and technical analysts with networking and security backgrounds.
The industry as a whole is hiring across a broad range of IT skill areas, including PC technicians, database administrators, instructional designers, mainframe and Java programmers, systems analysts and designers, project managers, business analysts, middle managers and information system executives.
Actuaries
Jobs for actuaries are also expected to increase more than average. Actuaries analyze the financial costs and risks of uncertainty. They use mathematics, statistics and financial theory to evaluate the risk that some bad event will occur. They then help businesses and clients develop ways to minimize the cost of the risk.
According to the U.S. Bureau of Labor Statistics, jobs for actuaries are expected to increase almost 20 percent from 2014 to 2024, which is much faster than the average growth of all jobs. As of 2015, the median salary for actuaries was about $97,000. In 2014, there were almost 25,000 actuaries.
Insurance sales agents
This is another job that is expected to show a good deal of growth. From 2014 to 2024, the number of sales agent jobs is expected to grow almost 10 percent, which is faster than average. In 2014, there were about 466,000 insurance sales agents in the United States, according to the U.S. Bureau of Labor Statistics. The median pay for agents in 2015 was about $48,000 a year.
Most insurance agents work for agencies and brokerages, which sell policies for more than one company. However, some agents work for one insurance company.
Why should you work with Insurance Relief? The reason is simple – Insurance Relief is a staffing expert that works to understand your unique skills and needs, and has vast experience in the insurance industry. Insurance Relief works with brokers, carriers and third-party administrators to place you in the best position with openings ranging from entry level to senior management. We take the time to understand what your goals are, and then do our best to find opportunities that are right for you. Give Insurance Relief a call today – for these positions or one of the many others available.