The Most Popular Insurance Articles of 2016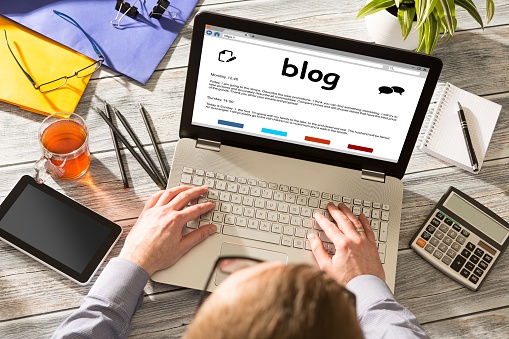 Happy New Year!  As you reflect on the last year, here is a roundup of some of the top blogs of 2016 that offer some great career and leadership advice.
Five Top LinkedIn Groups for Insurance Professionals
This blog gives information about popular LinkedIn groups for the insurance profession. One is Insurance Professionals, a group that labels itself as the largest insurance group on LinkedIn. It includes 140,000 insurance professionals in the areas of annuity, life, property, casualty, health insurance, risk management, producers, claims personnel and home office executives.
Other LinkedIn groups include Risk, Regulation and Reporting; Global Insurance Professionals; Global Insurance Network; and Insurance Distribution Professionals.
New Hire Survival Guide: What to Include in Your New-Hire Survival Packet
This post covers some of the main onboarding activities that companies need to take care of. Things that should go in the new-hire packet include a welcome letter from company leadership, the employee handbook, employment forms, benefits, payroll and insurance information, and an emergency contact information form.
Motivating Contract Employees Through Incentive Programs
This post offers some advice on how to motivate contingent employees. Some of the methods include a point system where employees accumulate points based on their performance; then the points can be used to purchase merchandise. Another way is to offer praise for a job well done. This can be done through an email sent to all employees. Other ways to get contract workers engaged are by offering coaching or mentoring, giving them training, certificates or more flexibility in their work schedule.
Best Leadership Style for Your Insurance Team
This post describes the best leadership styles to use based on the makeup of your team and your objectives. For example, some of the styles covered include authoritative leadership, used when you have experienced and motivated professionals. You simply tell them what needs to be done and let them get to it.
Pacesetter leadership is also an effective style for an experienced team. This type of leader models the kind of behavior they want – sets the pace, so to speak, as an example for their people to follow. Democratic leadership seeks team input, and coaching leadership focuses on developing the skills of team members. Finally, there is coercive leadership, the "do as I tell you" model, which should be reserved just for crisis situations.
It focuses on the thank-you note, which should be sent promptly post-interview. And it gives some pointers as to what to include – expressing thanks for the opportunity to interview, making your case again for the job, expanding on information provided during the interview.
It also recommends sending a paper note rather than an email for a more personal touch.
If you are an insurance professional, you need to connect with a staffing expert who understands your skills, background and needs. With vast experience in the insurance arena, Insurance Relief works with brokers, carriers and third-party administrators to locate and place the best people for positions ranging from entry level to senior management. We invest the time to truly understand what you want to accomplish; then do our best to find meaningful opportunities. Give Insurance Relief a call today.