What the New Year Has in Store for Insurance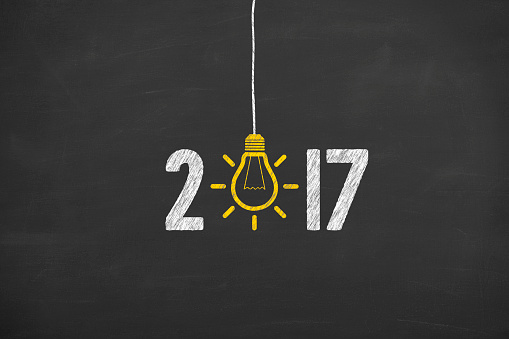 2017 is shaping up to be a positive year for the insurance industry. As the economy expands, insurance growth is expected to keep pace. Job growth in the industry is expected to center around sales, IT and actuarial services.
Growth Areas
Over the next two years, the volume of insurance premiums should grow at a moderate rate, keeping pace with the growth of the economy worldwide, according to a recent report. Over the next two years, the economy in the United States is expected to grow by about 2 percent, while the European Union and Japan are expected to expand at about 1 percent and China at about 6.5 percent.
Premiums other than life insurance are projected to fall slightly between 2016 and 2017, from 2.4 to 2.2 percent, but pick back up again in 2018 to 3.0 percent.
The primary engine of insurance growth in 2017 is expected to come from emerging markets, especially in Asia. Premiums in Asian markets are expected to increase from 5.3 to 5.7 percent in 2017, and then increase again to 6.7 percent in 2018.
Insurance officials note that, despite challenges, insurance premium volumes will continue on an upward trajectory in both advanced and emerging markets along with economic growth and a greater insurance penetration rate.
Insurance growth in Asia and other emerging markets will come from economic growth as well as an uptick in commodity prices. Non-life insurance premiums in Asia are expected to increase almost 8 percent in 2017 and 9 percent in 2018.
Cybersecurity insurance should be a major growth area as well because of concern about cyber attacks and data breaches.
Job Growth
Insurance industry job growth in 2017 and beyond is expected to be concentrated in three areas – information technology, actuarial and sales.
As insurers continue to expand their presence on the web, jobs in information technology will continue to grow. Companies are hiring in a number of IT areas, including PC technicians, database administrators, instructional designers, mainframe and Java programmers, systems analysts and designers, project managers, business analysts, middle managers and information system executives.
Jobs for actuaries are also expected to grow much faster than average, expanding nearly 20 percent from 2014 to 2024. Jobs for insurance sales agents are also expected to show marked growth, expanding almost 10 percent from 2014 to 2024.
If your company is looking for qualified, reliable insurance professionals, contact Insurance Relief today. We are one of the best in the business, winning a Best in Staffing award for our accomplishments. At Insurance Relief, we thoroughly evaluate each person so you get only the best. Give Insurance Relief a call today.