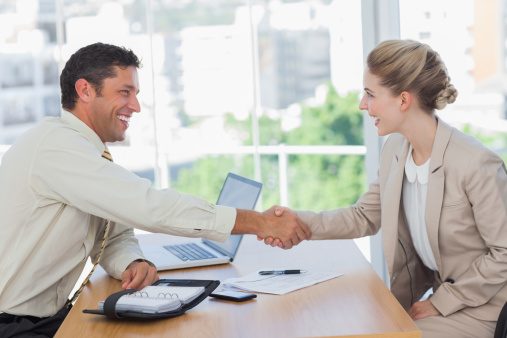 The job interview may be over, but you still have work to do. If you want to give yourself the best chance at getting the job, there are still a few things you need to do to follow up after the interview.
Get information
Actually, your interview follow up begins at the interview itself. You want to get the business card of the hiring manager so you have accurate contact information for that person.
Also, at the interview, ask when the company will be contacting you. This creates an expectation that there will be further communication.
The thank you note.
This is the note you send to the hiring manager as part of your follow up. Send it promptly after the interview. Naturally, in the note you want to first of all thank the hiring manager for the opportunity to interview with the company and how much you would like to work for them.
The thank you note also gives you the opportunity to again make your case to the hiring manager. In the note, you can, for example, expand on an answer you believe deserves more attention. You can use the note to summarize your skills and experience and how you can add value to the company.
These days, most thank you notes are sent in the form of an email. And that is an acceptable way to go. However, if you really want to make an impression, send your note on paper through the mail. Also, write it by hand. There are several reasons for doing it this way. First of all, it will stand out because it will be the only note of its kind on paper. Second, writing it by hand adds a personal touch. And third, a handwritten note on good stationary looks a lot better and more professional than an email.
Calling
Usually during the interview, the hiring manager will inform you about the next step in the process and when you might expect to hear from the company. For example, it might be in a week. So, if a week has passed, and you still have not heard from anyone, you certainly won't be violating any rules of interview etiquette if you call the hiring manager for a status report.
If you are an insurance professional, looking for work, or thinking about making a change, contact Insurance Relief today. We are one of the best in the business, winning a Best in Staffing award for our accomplishments. At Insurance Relief, we care about the people we recruit as individuals. We provide job opportunities that fit, and we treat our people with respect and fairness.