How California Wildfires Are Impacting Property Insurance and Underwriting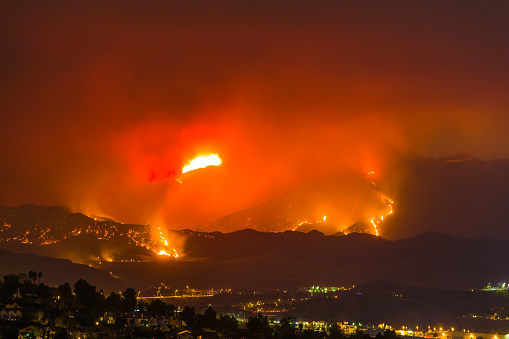 The flurry of wildfires in California has led to legislation designed to handle underinsurance issues. The law requires that companies offering residential property insurance give a replacement cost estimate every other year. Insurance companies must also let homeowners know if their policies allow for their homes to be rebuilt.
The purpose of the law is to ensure that homeowner coverage is up to date and estimates accurately reflect the actual value of the property. The law will go into effect in July 2019.
The legislators took action after hearing from homeowners who were underinsured because of outdated or inaccurate replacement cost models used by insurance companies. The law is designed to standardize the policy information that insurance companies must provide to fire victims after suffering a loss. It requires companies to provide policyholders will all the information necessary to understand what is covered, including the full policy, endorsements to the policy, and the policy declarations page.
Number of Claims
Insurance companies have received about 45,000 claims from the wildfires that ravaged the state during the latter part of 2017. The claims add up to about $12 billion in losses. Of that total, more than $10 billion was for residential property claims, $1.2 billion was for commercial property claims, and almost $300 million was for automobile claims. More than 32,000 homes were destroyed, along with 4,300 businesses, and 8,200 vehicles.
The claims make the fires of 2017 the costliest in the state's history, according to the California Department of Insurance. The fires were the worst in the state's history as far as their severity and consequences to the population.
The insurance department issued a formal notice to insurers requesting they waive the requirement that policyholders submit a detailed home inventory and instead pay up to 100 percent of contents coverage in an effort to relieve homeowners of such a tedious task of listing all their belongings.  
Insurance Relief – A Leading Insurance Recruitment Agency
Why should you work with Insurance Relief? Because we are an insurance staffing expert and ally who understands your unique skills and needs. We have a tremendous amount of experience in the insurance arena. Insurance Relief works with brokers, carriers and third-party administrators to match people with the job that fits them the best, in positions ranging from entry level to senior management. We invest the time to truly understand your career goals, and then do our best to find meaningful opportunities for you. Give Insurance Relief a call today.