How to Sell Insurance from Home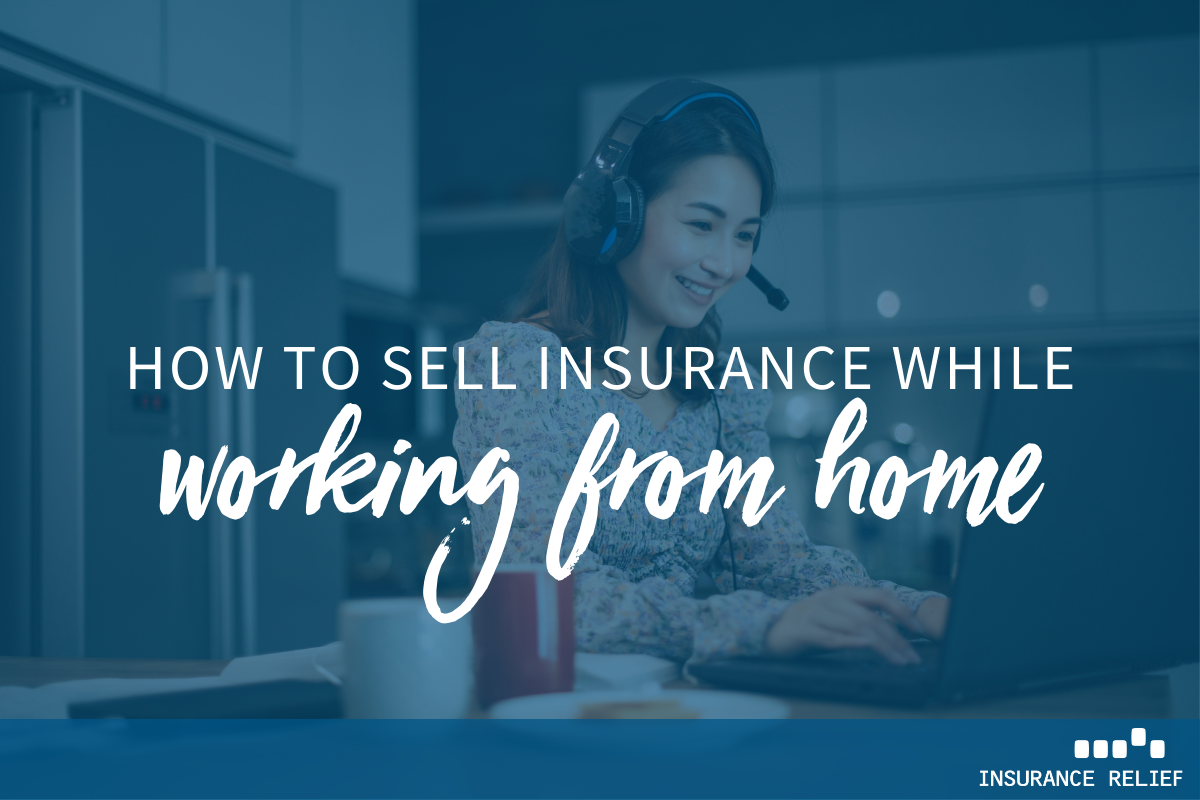 As COVID-19 continues to spread and new variants crop up, people try their best to avoid contracting the virus, working from home, and avoiding indoor crowds, going out only when necessary. To cope in this environment, insurance agents have had to adjust as well. Since they can no longer meet with clients face to face, agents are now working from home.
The good news is that advances in technology have made this arrangement easier than ever.
Phone vs. Video Call
Agents can talk to clients over the phone or through videoconferencing. Don't assume you cannot videoconference with seniors because they lack technological expertise. If someone owns a smartphone, he or she is tech-savvy enough to be able to navigate a video call. A recent survey found that more than half of people over the age of 65 have smartphones.
The advantage of a video call is easy to see – when you can see whom you are talking to, you can also see their body language and facial expressions, making it easier to gauge their emotions and interest.
There are many different videoconferencing platforms, such as Zoom, Skype, Microsoft Teams, Google Hangouts. Some agents prefer Zoom because it makes it easy for people to share their screen, which not all video platforms allow. Zoom is also simple to use. To use Zoom with a client, he or she must have email and internet access.
To use Zoom, you must get an account and then download the app on your computer. Then, you schedule the meeting in your Zoom app, add it to your calendar, and share the client's calendar event.
E-Applications
Selling insurance from home also requires the use of electronic applications. But there are many advantages to using them:
They are easier to complete.
There are fewer mistakes.
Approvals come through more quickly.
Agents are paid more quickly.
Many companies offer incentives to agents to use them.
Some companies make immediate underwriting decisions on them.
Moreover, many carriers use the same digital platform for e-applications. And using an electronic signature is just as easy as writing one on a paper application.
Sending a Policy
Agents handle the delivery of the policy in different ways. Some have the carrier mail the policy to them first to check it for any errors or omissions. Then, the agents will send it to the policyholder. Other agents have the policy sent directly to the policyholder.
Work with Insurance Relief
If you are an insurance professional looking for interesting and challenging work, Insurance Relief is the place to go. We are one of the top insurance placement firms, winning numerous Best of Staffing awards. We take the time to get to know each of our job candidates to find the best position for them. We are with you every step of the way. Give Insurance Relief a call today.