Insurance Career Spotlight – Claims Adjuster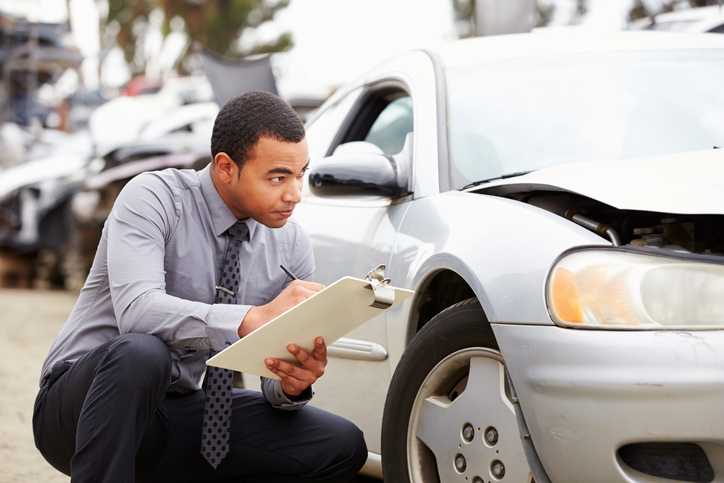 An insurance claims adjuster investigates claims made by policyholders to determine the degree of liability of the insurance firm. They decide if an insurance company should pay the claim, and if so, how much should be paid.
Often, the adjuster will interview people involved in the claim, as well as look at police and hospital records or check property damage.
When investigating, the adjuster first verifies the person making the claim holds a policy for them or their property issued by the adjuster's insurance company, and determines what kinds of coverage the person making the claim has. Then he assesses the injuries or damages incurred by the covered person, determines the insurance company's liability, and finally, negotiates a settlement.
However, the claims adjuster does not get involved in legal issues.
Adjusters can work with property claims, where there is damage to buildings or other types of structures, or they can deal with liability claims, which involve personal injuries or third-person property damage from liability situations. These can involve things like automobile accidents, falls, dog bites or negligent behavior. Some adjusters work with both kinds of claims.
Public adjusters work only for policyholders, representing the policyholder to the insurance company. These adjusters work for a percentage of the settlement amount. Independent adjusters can work for several insurance companies. A policyholder can be assured the adjuster is among the most knowledgeable in the field if they are licensed.
Insurance Claims Adjuster Duties
Specific duties of an adjuster include informing an insurance company of a loss as spelled out in the policy, responding to claims promptly, filing paperwork, working with policyholders, investigating the extent of an insurance company's liability and evaluating damages. Other duties performed by adjusters include researching, describing and validating all facets of a claim, including things like damage to structures and the contents of those structures.
The adjuster is also charged with protecting the interests of the insurance company they represent. Naturally, the company does not want to pay out more than it has to. The adjuster is also expected to clear up the claim as quickly as possible. Most adjusters handle 50 to 100 claims each month.
Insurance Claims Adjuster Average Salary
According to the U.S. Bureau of Labor Statistics, the median salary for insurance adjusters is about $64,000 a year. Job growth for adjusters is expected to be slower than average.
Insurance Relief is one of the most respected staffing agencies focusing on the insurance industry. We take a personalized approach toward each person we recruit, matching people with the right job and treating everyone with respect and fairness. Our efforts have earned us a Best of Staffing award. Contact Insurance Relief today.