Help Boost Productivity During the Holidays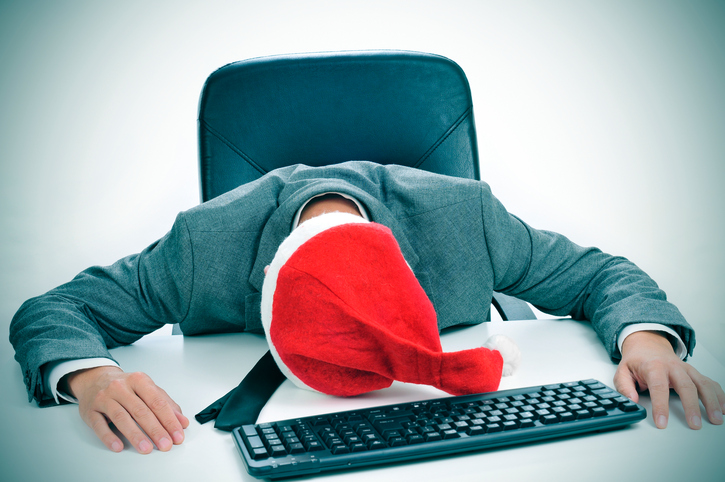 The holiday season is a challenging time for many businesses in maintaining productivity. Employees are taking vacation, trying to squeeze in shopping and other errands, and focusing more on the time they will spend with friends and family than on their work.
So, with all of this going on, what can you do to prevent productivity from declining as you approach the holidays? Here are a few ideas.
Communicate goals and priorities.
As the holiday season approaches, meet with staff to discuss what you expect them to accomplish in the coming weeks. You need to be clear and direct about these expectations to create a sense of accountability.
Make a plan of action with goals and deadlines. Talking with your staff early will help them to better plan their time during the holiday season as far as taking time off and knowing what they need to focus on.
Try to tone down distractions.
There are obviously many distractions during this time year, as people are focused on shopping and family gatherings. There are things you can do at work to try and minimize these external influences.
To reduce this outside noise, keep your people focused as much as possible on action-oriented tasks, to keep their minds on their work. So, this needs to be a priority. To make sure people are spending more time doing work, reduce the amount of time spent in meetings, cut down on emails and encourage workers to cut back on the number of times they check their email.
Be more flexible.
Allow people to take personal time to do things like shopping or running errands. Let employees come in later or leave earlier, or take time off during the day and work later to make up the time. This may sound counter-intuitive, but it will help to increase productivity. If people are able to take a few hours off during the day to run errands, they will return to work more focused and energized.
Have a party.
Having a holiday party is a festive way to improve employee morale and show the company's gratitude for their hard work, which in turn will improve productivity. It also gives employees something to look forward to.
If you are an insurance professional, you need to connect with a staffing expert who understands your skills, background and needs. With vast experience in the insurance arena, Insurance Relief works with brokers, carriers and third-party administrators to locate and place the best people for positions ranging from entry-level to senior management. We invest the time to truly understand what you want to accomplish and then do our best to find meaningful opportunities. Give Insurance Relief a call today.