Show Your Thanks – How to Show Employees You Are Thankful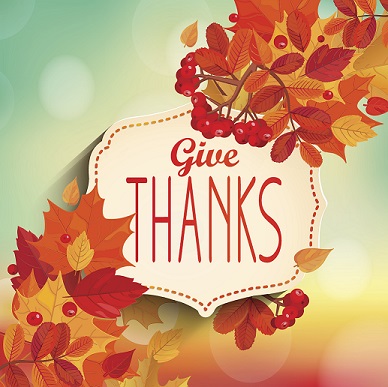 Recognizing employees for their work is an important thing for companies to do. It helps to maintain morale, increases productivity and helps with employee retention. Surveys show that companies realize how important recognition and reward programs are, yet not many companies follow up in actual practice.
There are different ways to acknowledge the efforts of your employees. One way that quickly springs to mind is a monetary reward. Though that is an effective way to offer recognition, people work for more than just money. They want to know they are contributing, their work is important, that it matters. Here are some other ways of recognizing employees to let them know how grateful you are for their work.
Say thank you.
It is deceptively simple, yet it means so much. Expressing gratitude has a powerful impact. It forms stronger ties with your workers, as well as increasing their job satisfaction and loyalty to the company.
It also helps to increase worker productivity. In one study, people who received a thank you from their supervisors were twice as likely to volunteer to do more work. They feel better about themselves as well.
The great thing about saying thank you is it is an unlimited resource. You can say it as often as you like. It also works as positive reinforcement for workers. Receiving praise for a certain behavior tends to reinforce that behavior.
Offer rewards to employees.
Again, these tokens of appreciation do not have to take the form of cash. It can be something like a dinner at a restaurant, tickets to a sporting event, a stay at a hotel and spa, movie or theater tickets, a day off with pay, a free haircut, a free round of golf, a book, a magazine subscription or a gift card. You are only limited by your imagination as to what you can offer.
However, the gift is only part of the recognition. What really makes it important is what it represents – showing an employee the company leadership appreciates their work and contributions. It is important the company also recognizes the employee publicly, so everyone knows the person is receiving the honor and what they are being recognized for.
Hold companywide activities.
Another way of expressing gratitude is to have company-sponsored activities. These could be things like outings or trips to sporting events.
Hire great co-workers!
If your company is looking for qualified, reliable insurance professionals, contact Insurance Relief today. We are one of the best in the business, winning a Best of Staffing award for our accomplishments. At Insurance Relief, we thoroughly evaluate each person so that you get only the best.