Insurance Career Spotlight: Insurance Customer Service Representative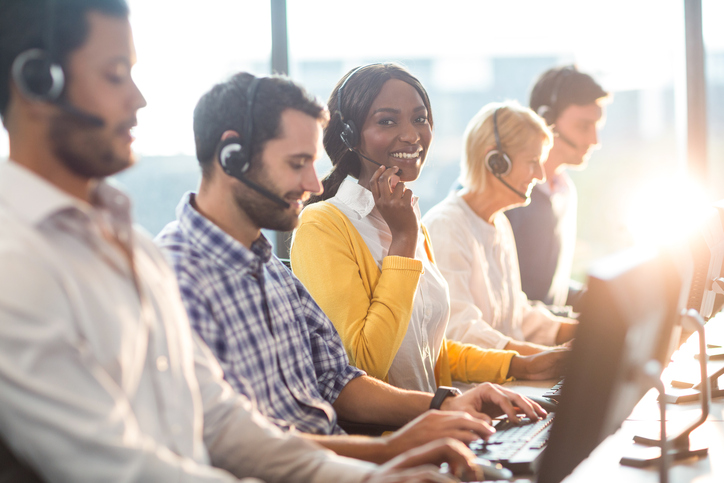 The customer service representative (CSR) has essentially three functions – gathering, processing and disseminating information. Of these three, gathering information is the most important.
The customer service rep needs to know what information is needed and how to go about getting it. They need to have patience, determination and tact if, for example, they are questioning a client for information to complete a claim form, getting a coverage quote or talking to a producer to complete an application.
Analytical thinking and problem-solving skills are essential also. The CSR must reason logically and rationally to collect the information they need, taking into account related issues and their effect.
In addition, it should come as no surprise that exceptional social skills are required. The CSR functions as a liaison between several different people – clients, producers, underwriters and agency owners – and needs to be able to work with all of them.
The CSR must know how to handle complaints, deal with criticism and provide suggestions for solving problems. The CSR does a lot of listening and talking, so communication skills are among the most important ones to possess for this kind of job.
The specific responsibilities of a CSR will depend ultimately on the agency they work for. At some agencies, for example, producers do the bulk of the service work and the CSRs back up the producers. Other agencies expect the CSR to take care of their own book of business, and there is little interaction between a CSR and producer after an account is written.
Because they deal directly with clients, CSRs are essential to acquiring and retaining business. They have to provide service that is consistently superior to make sure business stays on the books. If an agency loses clients, the revenue declines, as does the value of the agency.
CSRs make up about half of all the employees of a typical insurance agency. There are about twice as many CSRs as producers. The performance of customer service representatives is tied directly to how profitable the agency is.
If you are looking for work within the insurance industry, contact the recruiters at Insurance Relief™. We have many temporary and even direct hire opportunities for insurance professionals available. Contact us today.