More Companies are Turning to Technology to Uncover Insurance Fraud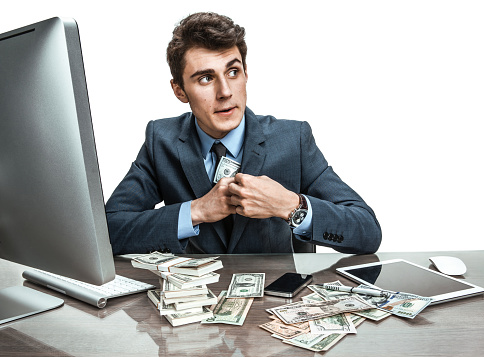 As information technology becomes more pervasive, insurance companies are using this smart technology to help detect fraud. By using such things as security camera footage, social media sites, location applications, pictures online, and YouTube videos, insurance companies have been able to thwart many attempts at fraud, which costs the industry about $96 billion annually.
Social Media and Other Potent Online Weapons
Social media is an especially potent weapon against fraud because most people use it, and it contains a record of what they have said, what they have done, and who they know. This enables insurance companies to spot fraud when they see a discrepancy between the information filed in a claim and what appears on a Facebook page, for example.
The Internet of Things has also become an important resource for spotting fraud, providing huge amounts of data every day from devices like fitness trackers, pacemakers, home security video, and climate control systems. Wearable smart technology is also a treasure trove of data, tracking the number of steps a person takes, his breathing rate, heartbeat, distances traveled, calories burned, among other pieces of data.
Data from Other Devices
An example of how this technology has been used in fraud cases involves data gleaned from a pacemaker. The case occurred in Ohio, where a person claimed he had been asleep when a fire broke out in his home. The man gathered a few belongings and fled through a window.
Arson was suspected, and the police got a search warrant to access the data from the pacemaker. A cardiologist testified that it was highly unlikely that the person could have collected all of his belongings, escaped through the window, and carried his things to the car in the short time that the pacemaker recorded an elevated heart rate.
The data from the pacemaker was allowed in court, which ruled it to be similar to that of a blood sample.
Attorneys are now using data from items like smart watches and fitness trackers to give evidence of a person's activity level to defend against fraud claims. The possibilities for using smart technology in fraud cases are becoming more numerous for both insurance companies and those insured.
About Insurance Relief – Insurance Industry Recruiters
Insurance Relief is among the best insurance staffing agencies in the business, earning a Best of Staffing Award from the satisfaction survey firm, Inavero, for high approval ratings from workers and client companies. So, if your company is looking for qualified, reliable professionals, find out what Insurance Relief can do for you. Give Insurance Relief a call today.