Insurance Career Spotlight: Insurance Sales Executive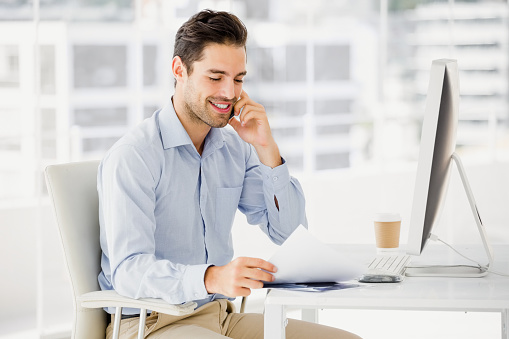 As you may surmise from the name, the main job of an insurance sales executive is selling. Here is an overview of some of the other key responsibilities:
Build Relationships with Brokers and Customers
Sales executives establish and maintain long-term relationships with many different clients. The executive gives advice to his or her clients on the best type of insurance to cover a particular client's level of risk. He explains which policies work best for a particular area. The executive also keeps a watchful eye on how well particular products perform in the market and how well they meet sales goals. The focus of the sales executive, as you might expect, is on reaching sales goals and increasing business for his or her company.
Work Closely and Effectively with Brokers
The sales executive has the task of developing relationships not just with clients but broker partners as well, working to understand their needs and circumstances. He works to promote the products his company offers to the brokers and also sells to customers through broker partners. The executive oversees the entire process, from making contact with customers through implementing the coverage.
The executive also works to support brokers, to educate them about the company's services for the successful implementation of the coverage. He or she works with broker partner teams and also runs broker education meetings so that they thoroughly understand the company's products.
As part of his role, an executive may be required to keep a customer database, oversee projects within the company, give presentations, attend networking events, and assist with planning business strategies.
A lot of the work takes place in an office environment, although sales executives do travel often to meet with customers.
Insurance Sales Executive Salary and Job Requirements  
Educational requirements for the job normally include a college degree, usually in areas such as business, finance or economics. However, a lack of a degree can be overlooked if a person has proven sales experience.
There are more than 400,000 sales executives in the United States, with about half working for insurance agencies, and about one-fourth working for insurance carriers. The average salary for an insurance sales executive is $75,000 a year, according to PayScale.com.
Insurance Relief – The Top Insurance Recruiting Agency
If you are an insurance professional looking for interesting and challenging work, Insurance Relief is the place to go. We are one of the top insurance placement firms, winning numerous Best of Staffing Awards. We take the time to get to know each of our job candidates, so that we can find the best position for them. We are with you every step of the way. Give Insurance Relief a call today.