A Career in Insurance Sounds Boring — Here's How to Make it Appealing!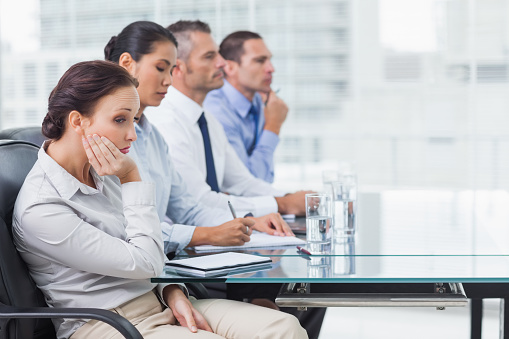 Too often, companies do not put enough thought and effort into their job descriptions when advertising for an opening. As a result, the descriptions are not written very well.
They are plodding, eye-glazing laundry lists of vague job duties and responsibilities, followed by another list of requirements for the job.
This would make any job sound boring. But there are things you can do to make your job descriptions more appealing and fun to read. Here are a few tips.
Keep them short.
The length of a job description will naturally vary depending on the type of job, but try to stick to just the essentials, pruning any unnecessary details. For example, saying that you want a person who is a self-starter and good with people really does not add anything.
Job candidates read through a lot of descriptions. They don't have much patience for slogging through a large block of print. They are unlikely to take the time to read all the way through long and detailed descriptions.
To make it easier to read, use bullet points, headings and sub-headings, short sentences and active verbs.
Add interest.
How do you do that? The first thing is to avoid the laundry list of duties and responsibilities. Spend more time talking about and selling the company – its mission, goals and values. Show why it is such a great place to work. Tell a story about your company. Talk about the people who work there.
Describe what it's really like.
Another thing to do is include some additional comments and explanations, observations that are not part of the job description itself. These comments would serve to put the job in a context, to give some specifics.
For example, the comments could include information about what it is really like to work at the job, the daily tasks a person encounters, who the person would be working with, how the job contributes to the overall mission of the company, or how the previous person did the job.
In these additional comments, avoid any jargon or boilerplate and use simple, conversational language.
Looking to recruit top insurance professionals?
Insurance Relief is among the best insurance staffing agencies in the business, earning Best of Staffing Award from the satisfaction survey firm, ClearlyRated, for high approval ratings from workers and client companies.
So, if your company is looking for qualified, reliable professionals, find out what Insurance Relief can do for you. Give Insurance Relief a call today.