Professional Organizations in the Insurance Industry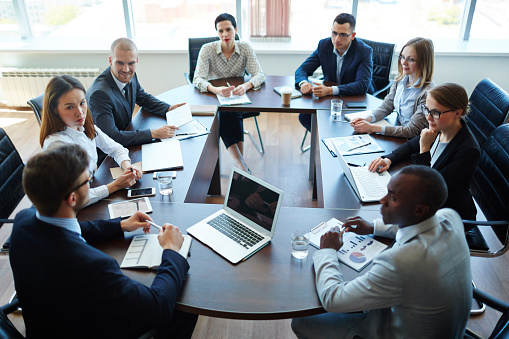 Like any profession, insurance has many different trade and professional organizations, many representing a facet of the business. Here is a listing of a few of these organizations and their mission.
American Insurance Association
The main function of this trade group is to advocate for insurance companies in the public policy arena. It is the preeminent property and casualty insurance trade organization in the country, representing the interests of more than 450 insurance firms with federal and state governments. Collectively, the companies in the organization write more than $115 billion in premiums each year.  
The companies in the organization sell all types of property and casualty insurance, everything from personal and commercial to auto, commercial property and liability for small business, workers' compensation, homeowners' insurance, medical malpractice coverage and product liability insurance.
Its goal is to give the industry a voice in shaping the public policy debate. It has a presence at the federal level and in every state as well. The organization has offices in Albany, Atlanta, Austin, Chicago, Sacramento and its headquarters is in Washington, D.C. (www.aiadc.org)
Council of Insurance Agents and Brokers
The Council represents commercial insurance brokers for property/casualty and benefits issues. The Council looks out for the interests of the insurance industry when the federal government enacts legislation that affects the industry.
The organization is composed of 200 leading commercial insurance and employee benefits brokerages from around the world. These companies handle 85 percent of the commercial property/casualty insurance premiums and oversee billions of dollars in employee benefits. (www.ciab.com )
Risk and Insurance Management Society (RIMS)
The mission of RIMs is "educating, engaging and advocating for the global risk community." It is a nonprofit that is composed of more than 3,500 industrial, service, nonprofit, charitable and government organizations around the world. It has about 11,000 risk assessors from more than 60 countries who are members. (www.rims.org)
Group Underwriters Association of America
This is an organization that advocates for the study and analysis of the employee benefits underwriting industry. It provides a forum for members to meet industry leaders, policy makers and those who are affecting the group insurance marketplace. (www.guaa.com)  
American Society of Appraisers
The purpose of this organization is to encourage professional excellence through education, accreditation, publication and other services. www.appraisers.org.
Some other insurance industry organizations are: American Academy of Actuaries (www.actuary.org); American Association of Managing General Agents (www.aamga.org); Chartered Property Casualty Underwriter Society (www.cpcusociety.org); Health Insurance Association of America (www.hiaa.org); Insurance Information Institute (www.iii.org).
If you are an insurance professional, it is in your best interest to partner with a staffing expert that understands your unique skills and needs. Insurance Relief is that expert, with vast experience in the insurance industry. Insurance Relief works with brokers, carriers and third-party administrators to locate and place the best people for positions in the industry ranging from entry level to senior management. We invest the time to really understand what you want to accomplish, and then work our hardest to find you meaningful opportunities. Give Insurance Relief a call today.