Insurance Career Spotlight – Agency Marketing and Relationship Manager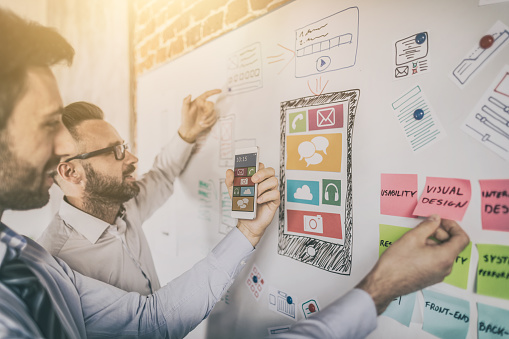 Job Duties and Responsibilities
Agency marketing and relationship managers are responsible for retaining current clients as well as building relationships with important clients. Managers build these relationships by educating clients about the benefits of the insurance products and their uses. They provide this education in various ways, including classroom settings, individual counseling and group settings.
Relationship managers also work to gain a comprehensive understanding of their customer's business, their insurance needs and goals, as well as their benefits program. The managers are responsible for delivering timely and professional daily service to customers.
They also work to cultivate good relationships with their company's sales teams, sales development, sales research, graphic design and technical teams. Managers assist with implementing strategic initiatives, such as evaluating new business processes and systems, as well as identifying and improving the efficiency of business relationships and processes.
Managers must keep their knowledge of product development and trends current. They work with people inside and outside the company to align the services of the company to take advantage of new business opportunities.
Relationship managers also work on cross-functional teams, sharing information, updates, process changes and other developments, as well as working with other departments in the company. They also need to identify any problems as they arise and find ways to address the problems.
Job Requirements
The requirements for the job include a college degree or equivalent experience in customer service, account management, client management or business development. Some jobs require travel. Relationship managers should have knowledge of commercial lines insurance and experience with different insurance products. Some companies also prefer that managers have a property and casualty producer's license and project management experience.
They should be able to analyze large data sets and interconnected metrics from different sources in order to facilitate strategic decision making. They need to be able to operate in a fast-paced environment and demonstrate leadership, networking and relationship-building skills. Relationship managers also need to have strong written and oral communication skills, as well as good presentation abilities. They need to be good analytical thinkers in order to make timely decisions and recommendations.
The average salary for a relationship manager is about $56,200, according to Glassdoor.
Insurance Relief is one of the most respected staffing agencies focusing on the insurance industry. We take a personalized approach toward each person we recruit, matching people with the right job and treating everyone with respect and fairness. Our efforts have earned us a Best of Staffing award. Contact Insurance Relief today.