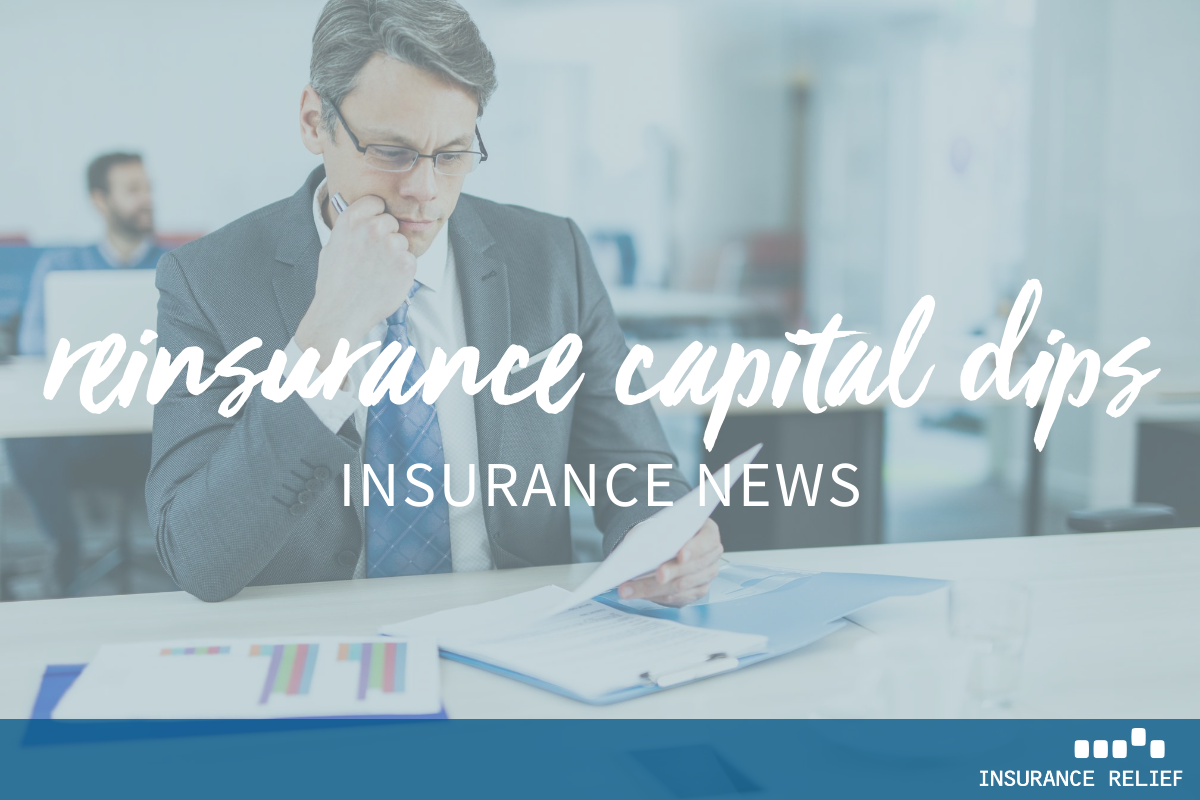 Reinsurance capital around the world fell by six percent overall during the first quarter of 2020, putting the current levels at $590 billion, according to a recent market outlook report.
The drops occurred both in traditional equity capital and alternative capital for global reinsurance.
The traditional equity capital decreased six percent to $499 billion at the end of the first quarter, compared to $530 billion at the end of 2019. Officials attributed the drop to the impact of Covid-19. While assets are expected to increase during the second quarter of the year, Covid-19 claims are also expected to increase.
Companies also raised capital in the second quarter to offset the losses from Covid-19 and to take advantage of opportunities in the market. In alternative capital, assets under management dropped by four percent to $91 billion at the end of the first quarter. That is $4 billion less than at the end of 2019.
About $15 billion in collateral is thought to be sequestered due to large losses, including those from COVID-19.
Less Interest in Sidecars
Because of big losses recently, and concerns about climate change, there has been less interest in sidecars and collateralized reinsurance, leading to the drop of assets under management. However, property-catastrophe bonds and the industry loss warranty market remain strong. It is estimated that during the first half of 2020, about $6.5 billion of catastrophe bond limit was placed, which equaled maturities.
Reinsurance capacity has diminished somewhat because of COVID-19, although still available for renewals in June and July. For Florida renewals, rate increases for Florida peril coverage were lower later in the renewal season. Because the Florida Hurricane Catastrophe Fund did not renew $920 million of reinsurance limit in the private market and Citizens Property Insurance Corp maintained its Everglades catastrophe bond, some rate increases were not as high as expected.
Even though the market workings are different from those in the past, insurers were still able to obtain the limit they needed, even with the COVID-19 related claims, the unsettled economic climate, and the impact on premium volumes from COVID-19, according to the report.
Find Reliable Insurance Professionals Today
If your company is looking for qualified, reliable insurance professionals, contact Insurance Relief today. We are one of the best in the business, winning a Best in Staffing award for our accomplishments. At Insurance Relief, we thoroughly evaluate each person so that you get only the best.