Succeed in Your Insurance Account Management Role with These 4 Tips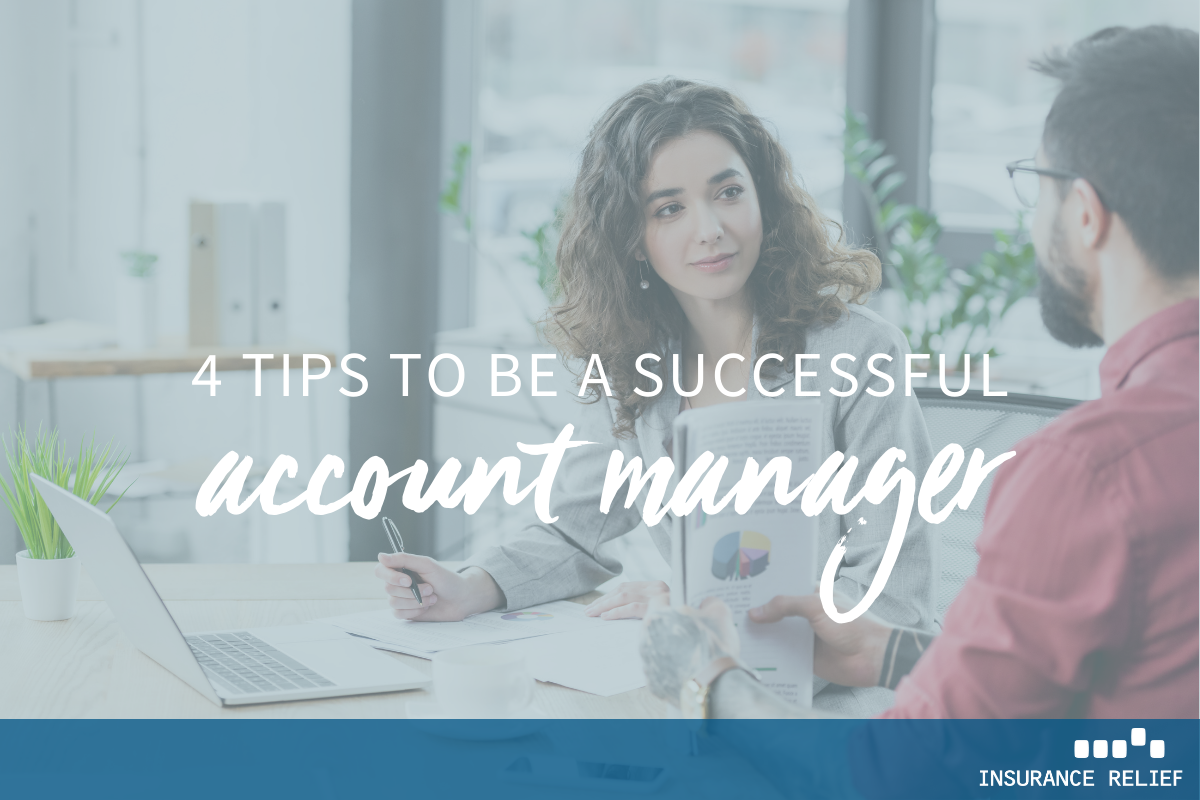 The primary job of an account manager is to maintain a strong relationship with insurance customers. To succeed in the job, you need to have a range of skills. Here are a few tips to be a good account manager.
1. Develop good communication skills
Good written and verbal communication skills are absolutely essential for an account manager. You need to communicate well in person, over the phone, and by email.
These skills are crucial because you need to provide clear answers to customers about such things as coverage or billing and changes in rates or policy so that the customer understands what is going on.
To communicate effectively, you need to understand body language's importance and get feedback from your listeners. When making a presentation, you need to learn how to deliver it in a clear and well-organized way — for example, by beginning and ending with key points, telling the audience the purpose of your talk, why the information is important for them to know, and then previewing the topics you are going to cover.
2. Develop your knowledge base
Develop a thorough knowledge of industry standards, insurance products, current rates, coverages, insurance policies, and carriers, and legal regulations.
Continual learning will help you to succeed as an account manager. The more you know, the better service you will be able to provide
3. Learn problem-solving skills
Developing these skills is essential for success as an account manager. With these skills, you know how to identify the nature of a problem, break it down, and come up with actions to handle it.
4. Use the right tools
Having the right digital tools can really help increase your efficiency. One such tool is a customer relationship management (CRM) system, which helps to support your relationship with a client. The CRM records and analyzes all contacts you have with a customer, whether by phone, email, or text, helping to improve customer service. It's centralizing all the details—big and small—about every client in one place.
Another tool is LinkedIn. This platform can help you to keep tabs on the insurance market for changes and developments. The LinkedIn Sales Navigator can help to focus on potential customers and monitor company changes.
Finally, a good diagramming application can help you to stay organized. Such software enables you to set up dashboards to track the key performance indicators of accounts and keep customers up to date on progress.
Succeed with Insurance Relief
If you are an insurance professional, it is in your best interest to partner with a staffing expert that understands your unique skills and needs. Insurance Relief is that expert with vast experience in the insurance industry. Insurance Relief works with brokers, carriers, and third-party administrators to locate and place the best people for positions in the industry ranging from entry-level to senior management. We invest the time to really understand what you want to accomplish and then work our hardest to find you meaningful opportunities. Give Insurance Relief a call today.