The Three Must-Have Skills When Working in Claims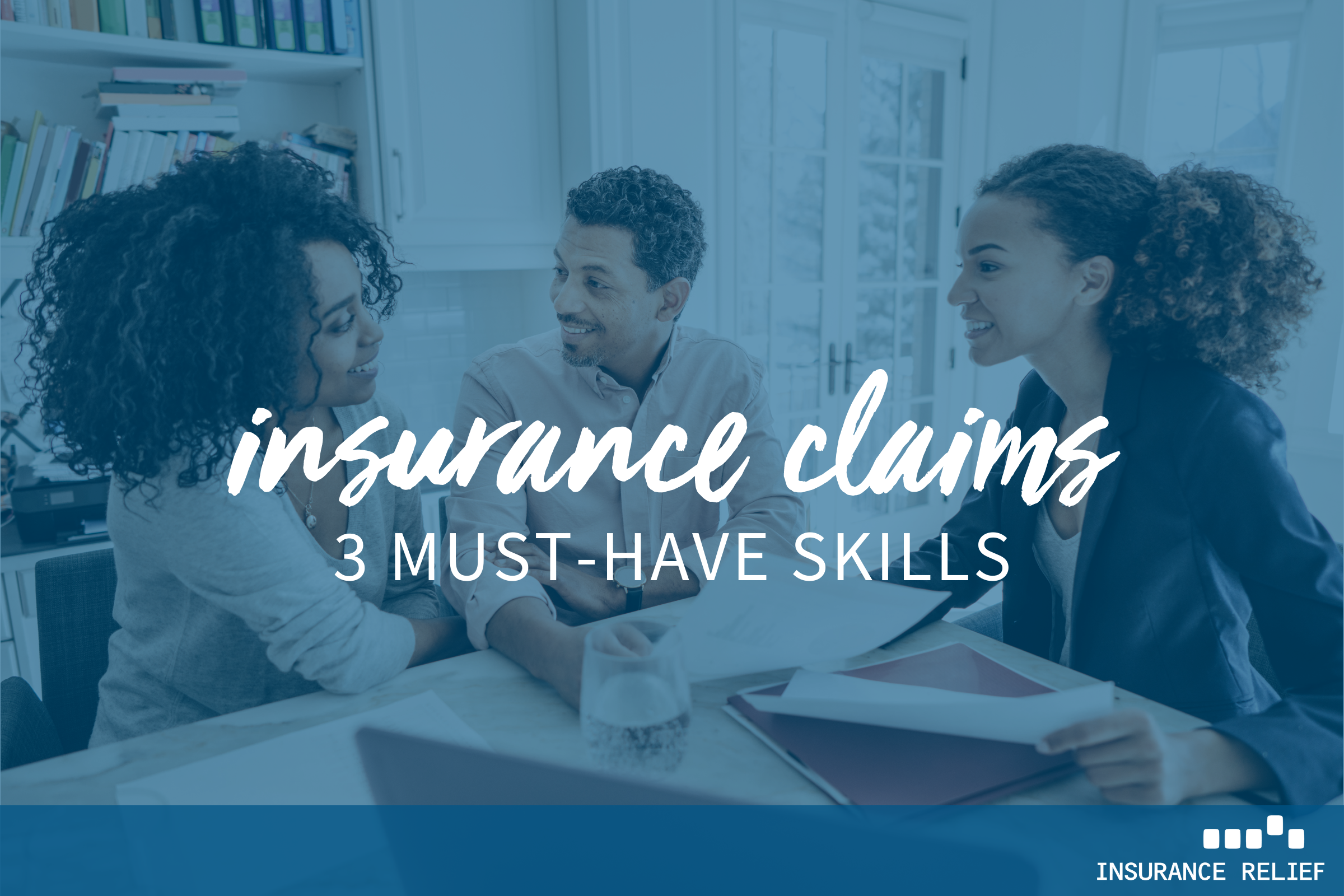 To be an effective claims adjuster, you need to have certain skills. These are skills that will enable you to handle several different claims concurrently in an efficient manner and to close them in a short amount of time.
Although adjusters do not necessarily need to have many academic qualifications, they do need to acquire a variety of different skills for the job and have the capacity for continual learning to stay current with new technologies and professional demands.
Here are three of the most important skills.
1. Communication Skills
Adjusters work with various people – insurance company representatives, policyholders, contractors, and lawyers, among others. They need to be able to express themselves clearly, to be able to make their case effectively, and to negotiate with the different parties involved.
They often work in situations where there is a lot of tension because a policyholder has suffered an appreciable loss and is under a great deal of strain. The adjuster needs to have the communication skills to work with emotional customers while at the same time looking out for the interests of the carrier.
2. Mathematical Skills
Calmly and rationally assessing a situation and estimating costs associated with damages also takes strong computational skills. An adjuster's success depends on objectively evaluating damages and saving the carrier money, which requires good mathematical and analytical skills.
3. Investigative /Analytical skills
Much of what adjusters do is examine different locations and structures to assess damages. To do this well, the adjuster needs to have a good eye for detail and analyze what he or she is seeing. The adjuster needs to be a good investigator, examine sites with care, and include essential details in their reports.
If an adjuster fails to note certain damages, the insurance carrier will have to send another adjuster to the site to inspect it again and take care of the things the first adjuster missed. This obviously does not look good and will affect the adjuster's reputation.
Insurance Relief Has the Opportunities You're Looking For
If you are an insurance professional, looking for work, or thinking about making a change, contact Insurance Relief today. We are one of the best in the business, winning a Best of Staffing award for our accomplishments. At Insurance Relief, we care about the people we recruit as individuals. We provide job opportunities that fit, and we treat our people with respect and fairness.