Trends in Casualty Insurance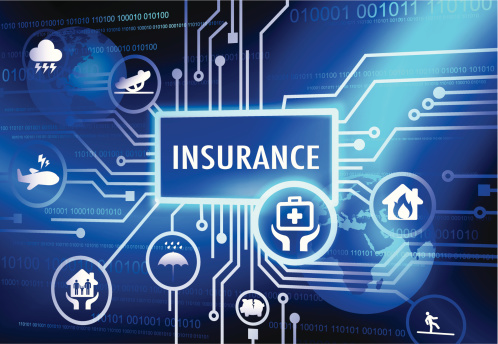 Where will the casualty insurance industry go in 2015? According to a recent report, here are some of the likely places.
Competition stiffens as demand slackens.
Although the overall market will remain relatively stable in 2015, the rise in rates is expected to slow, and, in fact, to fall off a bit. Reinsurers most likely will be forced to reduce rates to clients in a more competitive environment.
Workers' compensation offers new opportunities.
The workers' compensation area offers areas for growth. Asian markets as well look to offer growth opportunities.
Reinsurers provide more competition.
More reinsurers are entering the casualty reinsurance market.
Some types of business continue to be favored over others.
Underwriters are gravitating toward business that normally has fewer losses, while neglecting other areas of the market that experience greater losses, examples include California Workers' compensation, workers' compensation for employers with large concentrations, trucking fleets, and New York labor law-exposed risks.
This will put upward pressure on the rates for these harder-to-cover areas, but will also result in alternative programs being developed for these markets.
Data analysis grows.
Data analysis continues to grow within the industry, as more and more companies turn to Big Data to maintain profitability. Companies are drilling down and using more specific and detailed data to measure risk. The decision on whether to insure may now come down to a ZIP code or street address.
Companies look for ways to stand out.
Insurance companies will look for ways to distinguish their brand from other companies, including offering more flexibility on policies and creating closer relationships with customers. They will be more willing to accept alternative forms of collateral, such as surety, and to sell credit and offer larger credit deviations.
While insurance companies are more likely to offer discounts, they will also be more aggressive in getting clients to buy more coverage vehicles.
More pressure to be innovative.
Because the way society consumes products and information is always changing, and changing more and more rapidly, there is a challenge to insurance companies to keep up. Initiatives such as crowdsourcing, farm-to-table programs, and the impact of the Affordable Care Act on workers' compensation costs will have an effect on liability coverage, pushing insurers to innovate to keep abreast of the changes.
Insurance Relief™ is the place where savvy insurance professionals go when looking for new personnel. They know we will provide them with top-notch recruiting services and the best advice in the industry to help them find outstanding employees. Give us a call today.