3 Reasons to Consider a Career in the Insurance Industry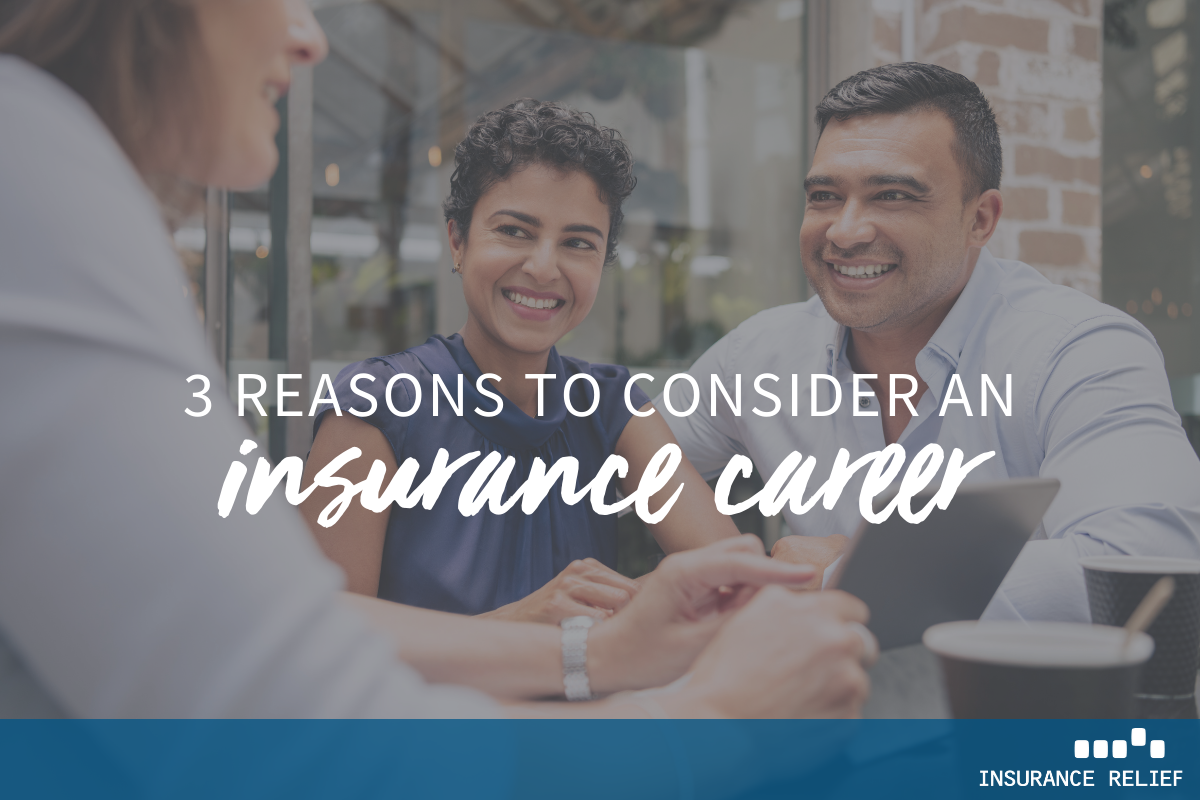 When considering careers, insurance might not be at the top of the list. But if you look at the profession more closely, you will find a number of good reasons to consider it. Insurance offers an array of different kinds of jobs that make for a rewarding career. Here are a few reasons to consider insurance.
1. A career with purpose
Younger workers today – Millennials and Gen Xers – are looking for more than just a paycheck. They want a career that matters, one that gives them a sense of purpose and meaning to their lives. They want something with substance.
Insurance offers exactly that kind of career because of the important role it plays in protecting communities. It provides the funds needed for people and businesses to rebuild after fire damage or other natural disasters. It also includes support for family members when there is a death and helps people who have been injured on the job.
Insurance companies are also very involved in community service and volunteering initiatives.
2. A plethora of opportunities
The insurance industry is huge, and there are many different occupations within it. No matter what your interest, you are sure to find some position that fits your skills and interests. There are, for example, the more traditional roles of agent, investigator, adjuster, underwriter, loss control agent, and actuary.
But in a world now driven by technology, there are many other career opportunities as well, everything from social media to web development to big data, artificial intelligence, data analytics, and telematics.
Also, about half of the current insurance workforce is expected to retire within the next decade, leaving the field wide open for new people and ample advancement opportunities.
3. A stable industry
The industry itself is hundreds of years old, and its need in the modern economy is more significant than ever. It provides job security.
But, because of its importance, there are also tremendous challenges for those working in the industry, challenges big enough to test the savvy of anyone who wants to work on important issues.
Connect with the Staffing Experts at Insurance Relief
If you are an insurance professional, it is in your best interest to partner with a staffing expert that understands your unique skills and needs. Insurance Relief is that expert, with vast experience in the insurance industry. Insurance Relief works with brokers, carriers, and third-party administrators to locate and place the best people for positions in the industry ranging from entry-level to senior management. We invest the time to really understand what you want to accomplish and then work our hardest to find you meaningful opportunities. Give Insurance Relief a call today.