6 Ways to Keep the Best People on Your Team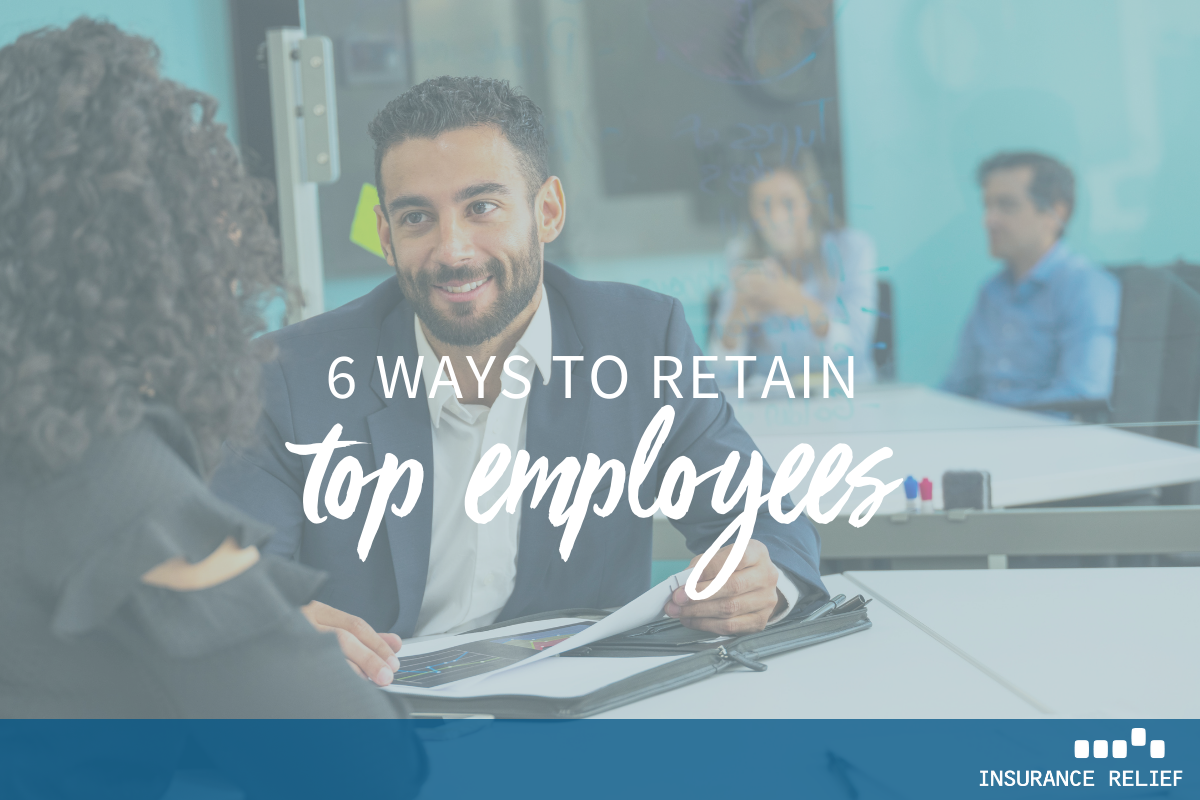 Keeping top talent is a struggle for many companies. The best people are always in demand, so companies need to develop effective ways of retaining their best workers. Here are some ways to do that.
1. Communicating
You may assume that all of your top performers are highly motivated and engaged, but you would be wrong. One in three top performers report feeling disengaged from their company. One-fourth say they plan to leave their current employer within a year.
One reason for the lack of engagement is that these people have high expectations from their employers, which often go unmet. Another reason is that they have plenty of options.
Because of this, communication is vitally important in retaining these people. Management needs to be aware of their concerns and how they feel about their situation and the company. Often, in this case, a direct approach is best.
For example, one company has appointed a group of career monitors to keep tabs on its future leaders. These monitors regularly meet with the top performers to see how engaged they are, set career goals, and ensure they have access to career growth opportunities.
Another company has developed a checklist that managers use with their star performers to assess how happy they are with their jobs, their career opportunities, and work-life balance.
2. Rewards
There are many different ways to recognize and reward top performers. But the key is to give them recognition for their efforts often. Another way of rewarding your best people is by paying them better than their peers. This is something that they, in fact, expect, according to surveys.
Even when companies need to tighten their belts because of business downturns, it is still essential to maintain pay increases for your best people. Since they contribute more than others to the company's operation, they don't feel they should have to share in the cutbacks.
The key point is that rewards should align with contributions, and if everyone is being rewarded the same, you are not doing enough to keep your best workers.
3. Career Development
This is also important to retain top people. They need to be challenged. But too often, they are given assignments that don't challenge enough – the assignments are a stretch, but not so much of a stretch that there is a real danger of failing. Future company leaders need to be given real challenges, the toughest problems that face the company, with all the risks that go along with them. Only in this way can the best performers develop the skills they need to grow.
4. Purpose
Top performers, like everyone else, need to feel that what they do really matters, that it is important to the company and to society. For this reason, company leadership needs to make connections between the personal goals of their best people and those of the company.
5. Respect
Management needs to show how they value these workers by interacting with them daily, how they speak with them and listening to them, and considering their opinions and ideas.
6. Work-Life Balance
The company can also show its concern for these workers by how it values their physical and mental well-being, offering them the flexibility they need to handle both work and personal life.
Find Top Talent
If your company is growing and looking for new people, Insurance Relief can find the top-notch professionals you need. We are one of the best in the business, winning a Best of Staffing award for our accomplishments. At Insurance Relief, we care about the people we recruit as individuals. We provide job opportunities that fit, and we treat our people with respect and fairness. Give us a call today.