4 Creative Ways to Capture a Candidate's Attention During a Talent Shortage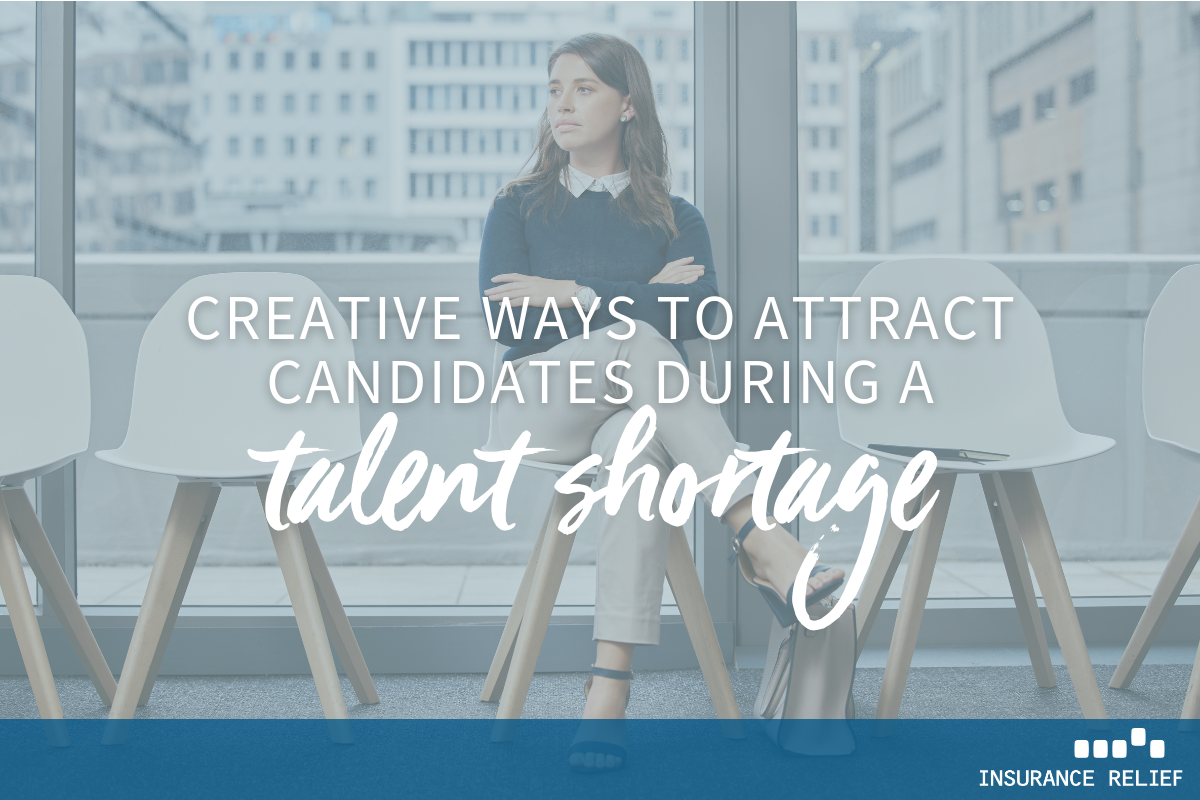 The competition for talent these days is fierce. What can your company do to stand out and attract the best people? Here are four ideas.
1. Have a compelling company brand
A company's brand basically is a marker for its reputation, both for the quality of its products and as an appealing place to work. A company's reputation plays an important role in any job candidate's decision about working there. Most candidates research a company's reputation within its industry to help in deciding whether to apply there or not.
A company develops its brand over time by its management and the quality of its leadership. Having a brand recognized for excellence will go a long way toward attracting the best job candidates. Conversely, a company with a tarnished reputation will not be able to attract good candidates.
2. Use social media
This is another great way to attract the attention of job candidates. But to use social media effectively, you have to do more than just post job ads on it. You need to post content that is interesting and informative. For example, it could include posts about the people who work at the company, new projects you are undertaking, what makes your company such a great place to work, what your company does for the community or information about the industry in general and trends.
3. Have compelling job ads
Many job advertisements are dull recitations of job duties and responsibilities. To capture the attention of job candidates, you need to make the ads interesting to read. For example, you could begin by stating some interesting or surprising fact about the company that is not generally known — its rapid growth rate, for example, or awards it has received.
Include a link to your company's career page at the website, and ask the candidate to visit the website to learn more about the business. This should be a site that is geared toward job candidates, describing the company's mission, goals, and values, with quotes from employees and other background information about the company.
Include some comments from people you have recently hired. Also, include an email address.
4. Be mobile device friendly
Many job candidates these days use their mobile devices to research job opportunities and to apply for jobs. Cellphones are one of the best ways to communicate with potential job candidates, and text to apply advertisements make it easy for them to apply. There are many ways to get their attention and let them know about your text applications. You can use social media, billboards, radio, and podcast ads.
Find Your Next Great Hire
If your company is looking for qualified, reliable insurance professionals, contact Insurance Relief today. We are one of the best in the business, winning a Best of Staffing award for our accomplishments. At Insurance Relief, we thoroughly evaluate each person so that you get only the best. Contact us today!