6 Solid Reasons Why You Should Choose a Career in Insurance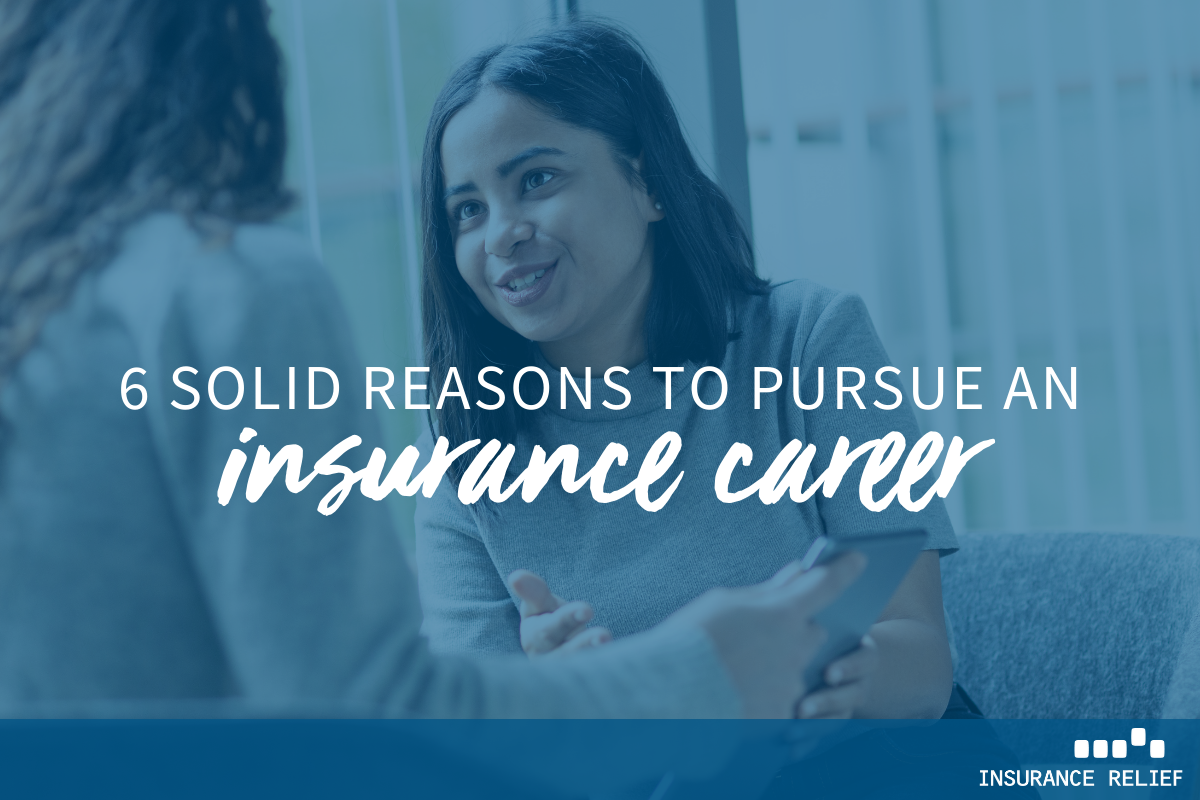 Most people think of insurance as something unexciting and pedestrian. But nothing could be further from the truth. Like many other industries today, insurance is undergoing some significant changes brought on by economic conditions and technology.
The insurance industry has been at the forefront of adopting new technology, such as big data and AI. Innovation and problem-solving skills have become essential in the industry as it moves to deal with the repercussions of global warming and other environmental risks, along with managing risks associated with new technology, such as cybersecurity.
So, there are plenty of good reasons to consider a career in insurance. Here are a few more.
1. Learn a variety of skills
The insurance industry is so big that it rubs elbows with many different areas of business. Insurance companies need people with a range of skills, including communication skills, technology skills, problem-solving skills, research and analytical abilities, and organizational skills.
Insurance carriers need people who know their way around social media, digital marketing, and cyber communications in the technology area.
2. Job security
Insurance is one of the most solid and secure industries and offers much greater job security than many other areas of the economy. That means if you are going into insurance right out of college, you can begin paying off your loans and planning for the future with confidence.
Even during a recession, people still need to be protected against risks, so insurance jobs are needed.
3. Lots of opportunities
Because the industry is so huge, there are many different job opportunities available depending on your skills and interests. And half of the insurance workforce is expected to retire by 2028, opening up many jobs for people who want to move up the career ladder.
4. A meaningful role
Insurance is essential to businesses and other organizations to protect them from risks that otherwise would ruin them. So insurance is vital to the economy and the community to function.
In addition, many insurance companies are active in their communities with volunteer work.
5. Change and innovation
These aren't the words that first come to mind when you think of insurance, but they should. The industry is changing and adapting to a world that is saturated with technology and an accelerating rate of change. Challenges abound, from dealing with global warming to healthcare and finance.
If you are looking for a career that calls for creativity and innovative thinking, don't forget about insurance.
6. Good pay and benefits
Many jobs in the industry pay very well. Underwriters, for example, average around $60,000 a year, with the highest earners making solid six figures. Actuaries earn an average annual salary of $108,000.
Build Your Insurance Career
If you are an insurance professional looking for interesting and challenging work, Insurance Relief is the place to go. We are one of the top insurance placement firms, winning numerous best of staffing awards. We take the time to get to know each of our job candidates to find the best position for them. We are with you every step of the way. Give Insurance Relief a call today!