5 Insurance Technology Trends You Should Consider Incorporating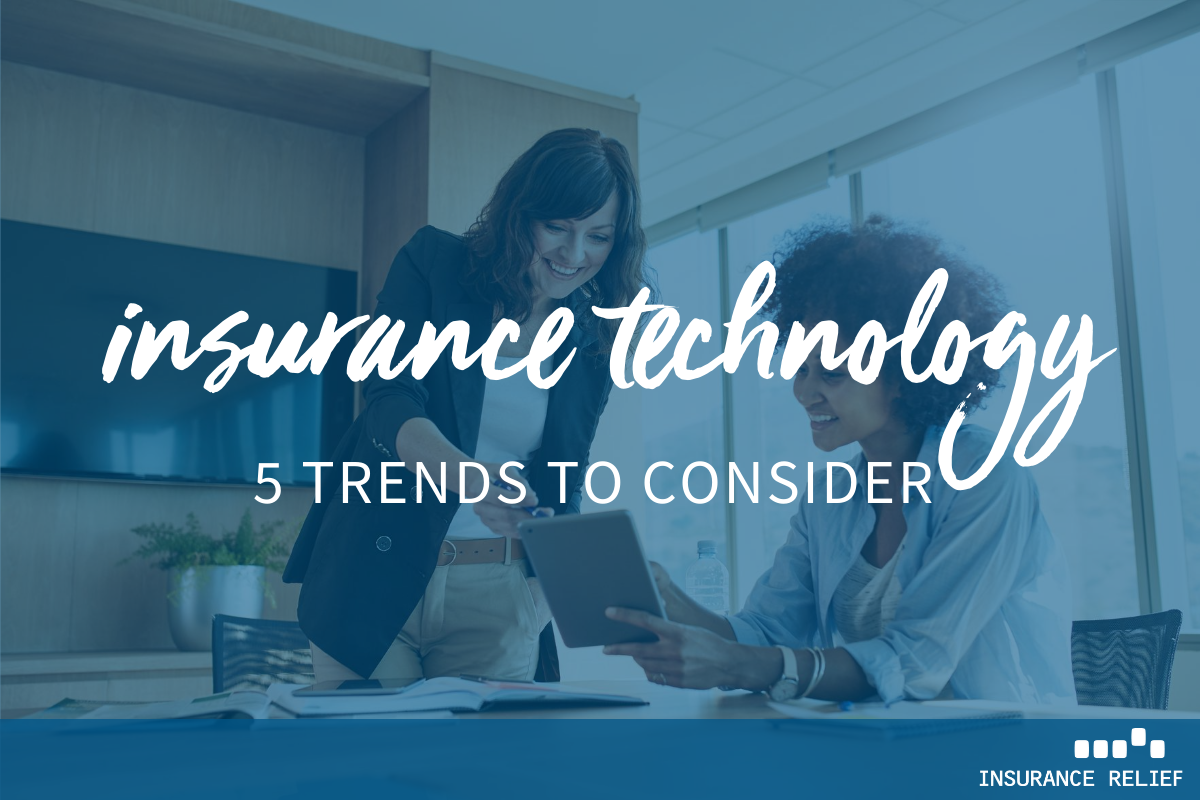 Technology advancements are having a remarkable impact on just about every industry, including insurance. Technology is helping the insurance industry offer better service at better rates. Here are 5 current tech trends that are helping insurance carriers.
1. Predictive Analytics
This technology enables carriers to predict how customers will act based on the collection of huge amounts of data on customer behavior. In addition, predictive analytics can set pricing guidelines and determine risk, pinpoint customers who may cancel policies, assess the risk of fraud, prioritize claims, and find unusual claims.
2. Artificial Intelligence
AI can enable insurers to deliver services explicitly geared for particular customers, services that are suited just for their needs. This technology can also help carriers to settle claims much faster and has the potential to revolutionize the underwriting function.
AI will also make big improvements in the accuracy and speed of reporting, enabling carriers to retrieve data much faster.
In the near term, AI will be used more for automating and improving underwriting and claims processes. But in the longer-term future, this powerful technology will also enable companies to find, evaluate, and underwrite new types of risks and find new streams of revenue.
3. Machine Learning
This is a branch of AI that deals specifically with machines that can manipulate information and learn independently, without human intervention. These types of machines will be able to take over the claims process completely. They will be able to analyze digital information using installed algorithms, which will improve the accuracy of claims processing and speed.
4. Internet of Things
These are things such as "smart" wearable devices that continuously gather data on customers, which can be used to determine rates with greater precision, reduce risk, and prevent losses, all of which will save the customer money.
5. Telematics
This technology enables companies to equip cars with devices that constantly monitor things like speed, location, and vehicle accidents. This helps auto insurers to assess risk more precisely and charge a premium that more accurately reflects a person's individual driving habits.
Find Qualified, Reliable Insurance Professionals
If your company is looking for qualified, reliable insurance professionals, contact Insurance Relief today. We are one of the best in the business, winning a Best in Staffing award for our accomplishments. At Insurance Relief, we thoroughly evaluate each person so that you hire the best. Give Insurance Relief a call today.