5 Ways to Attract Passive Job Seekers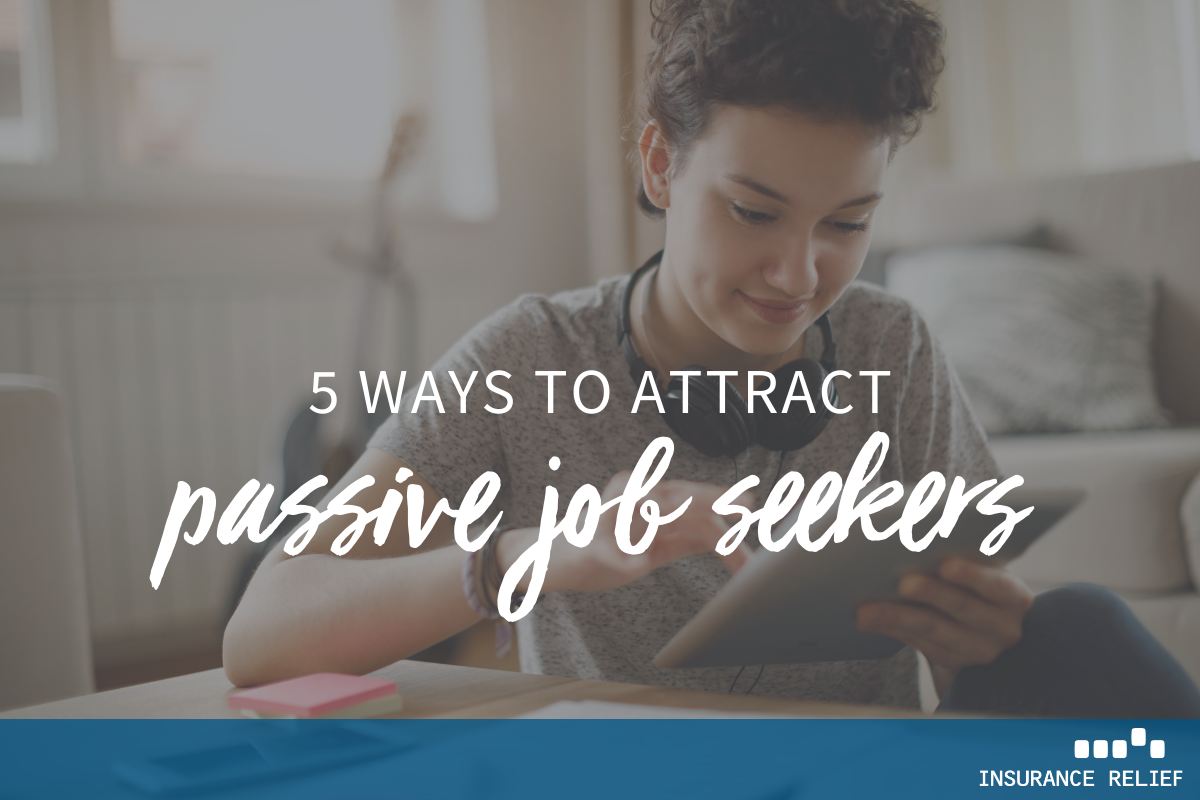 In your recruiting efforts, you may have found a person you believe would be a great addition to your company. The problem is that he or she is employed at another firm and appears to be content working there. How do you go about interesting the person in joining your business?
Offering a pay increase appears to be the most obvious approach – if you can afford to. But it is not foolproof. Here are some other ideas for attracting passive job seekers.
1. Deliver interesting content
If you want to attract top-flight people, you need to make it worth their while. Consider the kinds of topics passive job seekers might be interested in reading about or watching on video. The subject will most likely be related to news, opinion, and trends about the industry.
Then use your company blog, LinkedIn site, and groups, Facebook site, and other social media sites to deliver the content.
You don't want to try to recruit them immediately, but to engage them first, to show them you know about their particular kind of job. You first want to establish a rapport with them.
2. Make a good impression
Passive job seekers will usually feel flattered when a recruiter first contacts them because it shows their value. This is an opportunity to make a good impression on the person to be inclined to listen and consider what you have to say.
To make a good impression, however, you need to prepare and think through how you will approach the person when first making contact. You need to build trust by being open and honest with them.
3. Listen to the person
By listening to the person, you will learn what motivates him or her and what would inspire the person to leave his or her current position. It is not always money that makes a person stay where they are at. It could be any one of a number of factors, such as schools for their children, commute time, job flexibility, career growth opportunity, or some other perk.
Looking at the person's job history might also give some indication about what motivates him or her to take a particular job.
4. Avoid aggressive pitches
Often people don't know exactly what they want, so the preferable approach is to lay out various opportunities for them at your company and listen to their responses to each. Let those responses guide your follow-up approaches. Again, to entice the person to join your firm, you need first to try and understand the person and his or her motivations.
5. Use a database
Build a database of passive job seekers whom your company has contacted but not hired. From time to time, check out the database and use social media to see what they have been doing. It could be that, in their current situation, they may be more amenable to a move than in the past.
Find Top Talent
If your company is looking for qualified, reliable insurance professionals, contact Insurance Relief today. We are one of the best in the business, winning a Best in Staffing award for our accomplishments. At Insurance Relief, we thoroughly evaluate each person so that you get only the best.