Advance Your Knowledge of the Insurance Industry with These Certifications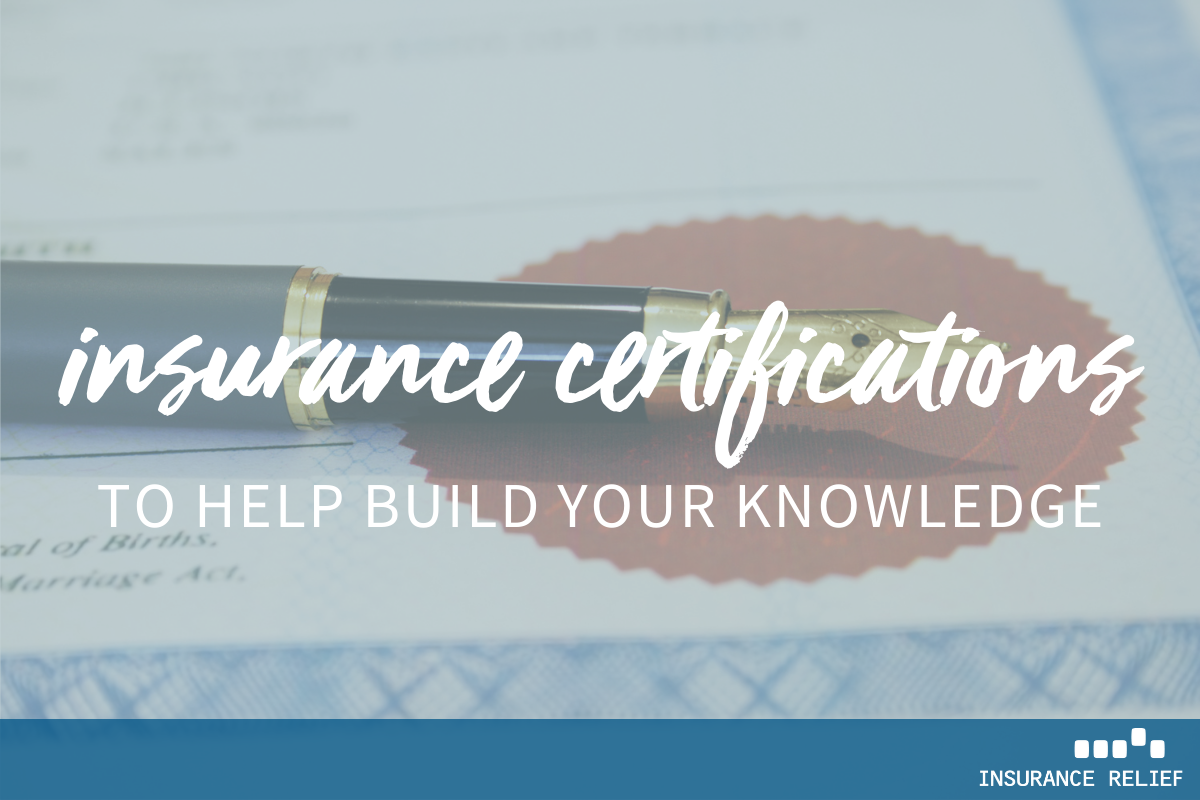 Within the insurance industry, there are several different certifications available to agents. These require varying amounts of coursework and passing an examination. They signify a high degree of expertise in one or more areas of insurance.
Here are a few highly valued certifications in the industry.
1. CPCU – Chartered Property Casualty Underwriter
This is a very well-regarded credential within the property-casualty insurance sector. It is similar to having an advanced degree in property and casualty coverage. To qualify for the program, you need to have at least two years of experience working in insurance.
To earn this certification, you need to take four classes that cover the fundamentals, three classes that cover personal or commercial lines of coverage, and one elective course. You also need to pass an ethical guidelines exam.
2. CIC – Certified Insurance Counselor
This is another eminent certification within the industry. To earn this credential, a person has to take classes that cover personal, commercial property and casualty, life and health insurance, along with coursework in agency management.
There are five "institutes" in all that a person must complete, plus passing the required exams. There are also continuing education requirements that must be completed to maintain the CIC designation.
3. CRM – Certified Risk Manager
To earn this certification, a person needs to take five classes that cover identifying, analyzing, controlling, and financing various risks and passing an exam.
4. CLP – Certified Leadership Professional
There are four modules that a person needs to complete to achieve this designation. These modules cover 17 different topics related to leadership, management, mentoring, and motivational skills. Another requirement is becoming an active member of the International Association of Insurance Professionals.
The eligibility to retain this credential is examined every other year.
5. CIRMS – Community Insurance and Risk Management Specialist
The purpose of this program is to enable a person to develop expertise in risk management. To qualify for the program, a person needs to have at least five years of experience with community association insurance. To maintain the designation, you also need to follow a code of ethics.
Contact Insurance Relief Today
If you are an insurance professional, looking for work, or thinking about making a change, contact Insurance Relief today. We are one of the best in the business, winning a Best in Staffing award for our accomplishments. At Insurance Relief, we care about the people we recruit as individuals. We provide job opportunities that fit your interests, and we treat our people with respect and fairness.