Long Term Care Insurance is Gaining Momentum During the Pandemic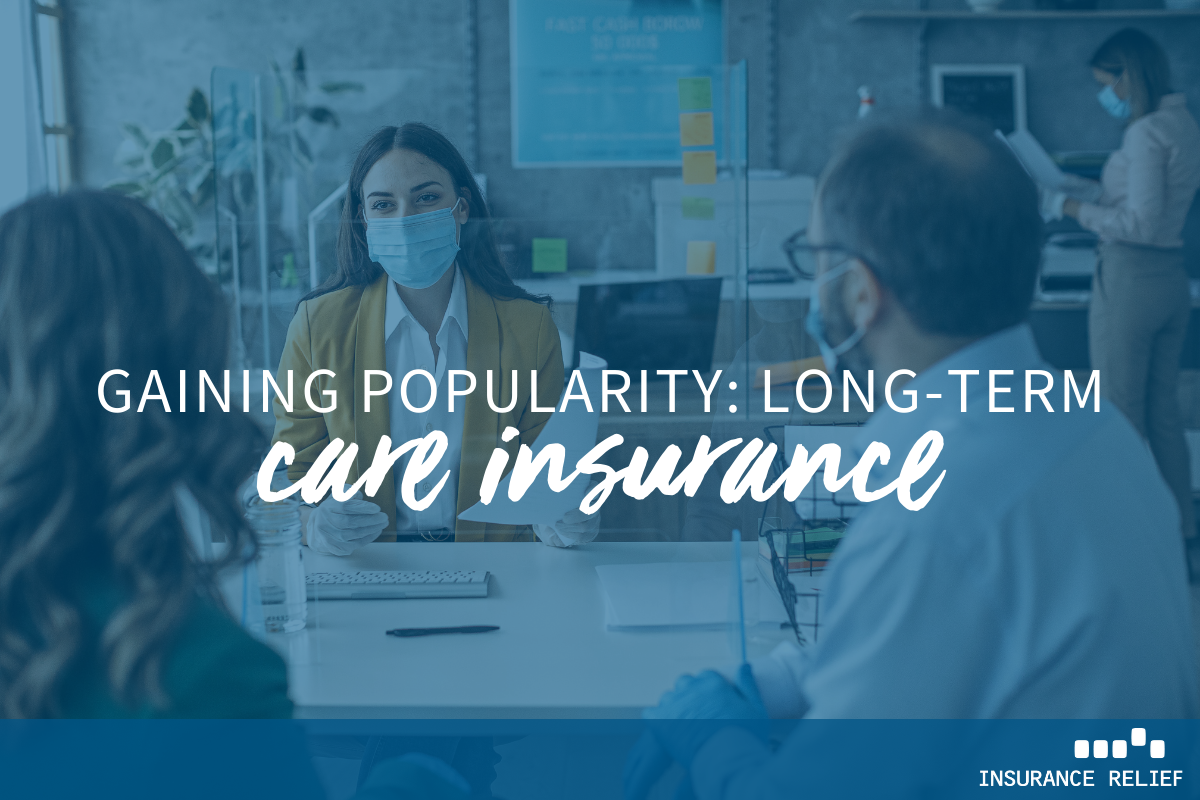 The coronavirus's prevalence, continuing to grow almost unchecked, and its impact among seniors has led to an increased interest in long-term care insurance. People are looking at it as a way of protecting their finances.
A little more than 10 percent of people 65 and older have such insurance, while it is estimated that 40 percent of people 65 and older will spend time in a nursing home. Although people generally associate long-term care with nursing homes, among new claims, more than two-thirds of those receiving benefit payments for long-term care are receiving services at home, according to the American Association for Long-Term Care Insurance.
Hybrid Policy Options
Critics of long-term care insurance say it is too expensive, and the premiums are too unpredictable. Insurance companies have created hybrid policies, necessary life insurance policies with long-term coverage to address these concerns. By bundling these two types of insurance, people can use the money that has accumulated in the life insurance policy to pay the costs for long-term care. If the money remains unused, when the policyholder dies, the money becomes available to their heirs. Premiums may be fixed for life.
Insurance carriers can help educate people about these newer types of hybrid policies, growing in popularity. Many people do not understand that there can be significant differences in costs and benefits among different policies.
People need to know about the various options since they will buy this kind of protection only once. Some of the most salient differences are in the ways benefits are paid. With some policies, the person would receive a lump sum cash payment after meeting the claim qualifications. Simultaneously, other policies reimburse the policyholder and have requirements about who can provide care.
Differences to Be Aware of
Being life insurance policies, these hybrid arrangements are more attractive to people because they can have a death benefit paid to beneficiaries. But again, there are differences in how these benefits are paid with different policies, which people need to be aware of. Some policies will have a death benefit that is the same amount or higher than what was paid in, while other policies will have a lower death benefit but higher payouts for long-term care.
Partner with Insurance Relief
Insurance Relief is one of the most respected staffing agencies focusing on the insurance industry. We take a personalized approach toward each person we recruit, matching people with the right jobs and treating everyone with respect and fairness. Our efforts have earned us a Best in Staffing award. Contact Insurance Relief today if your company is looking for reliable insurance professionals.