What You Should be Asking Employers in Interviews During COVID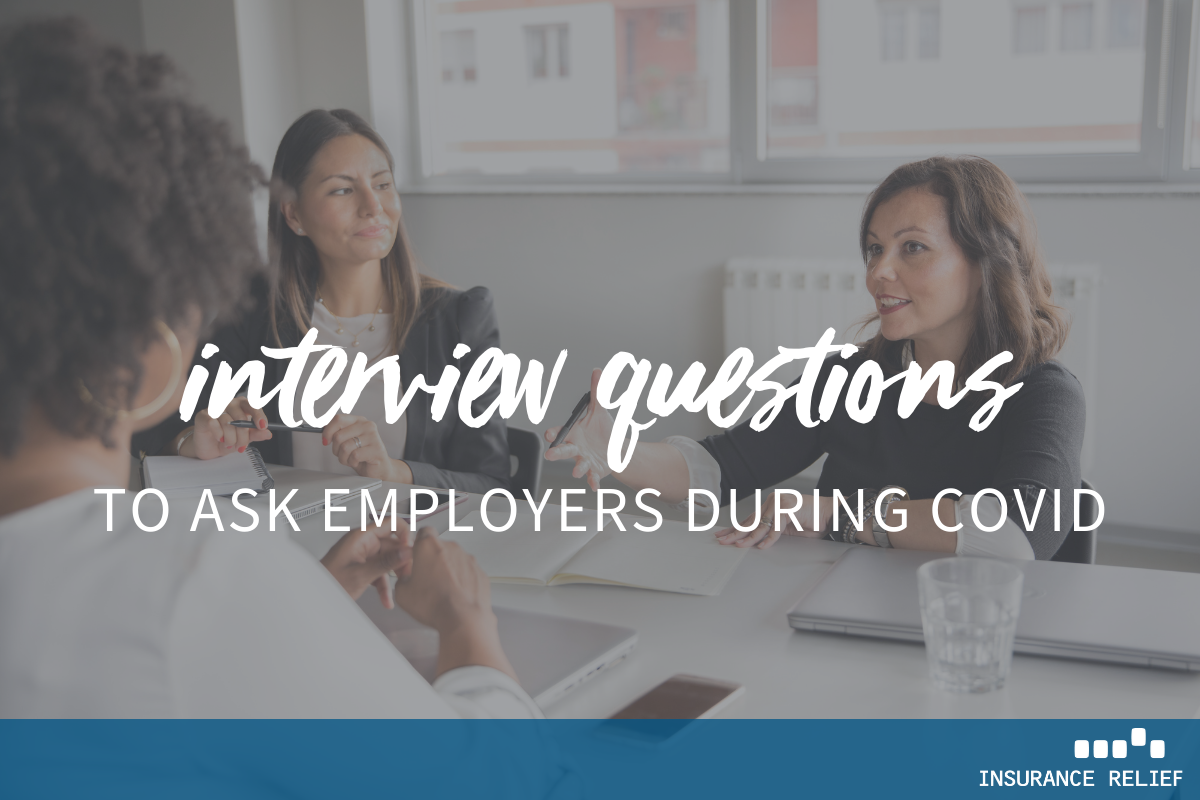 A job interview is a two-way street – the hiring manager evaluates you, and you are evaluating the company. The hiring manager has questions for you, and you have questions about the job opening.
But now, after a pandemic has made its way around the country and continues to upend our lives and jobs, there are a few additional questions you need to add to your list during an interview, important questions that relate to how the company is handling the virus. Here are a few that you should be asking.
The pandemic has caused massive disruption to the economy and affected the operations of many different companies. How are you dealing with the disruption, and what are your goals and priorities now?
Ideally, the company should have a well-thought-out plan of action, a strategy based on input from all business sectors. They should be able to state their post-COVID goals and their vision for the company in this new environment.
What are the most daunting obstacles facing the company right now, and if I had this job, what role would you expect me to play in confronting those obstacles?
Suppose a company is hiring in the middle of a pandemic, with all the uncertainty inherent in such a situation. In that case, the firm must believe it is of key importance to its operations and growth. So, anyone interested in taking such a position needs to know the kinds of challenges the pandemic is creating for the company and what they expect of the person in the job as far as tackling these challenges.
What kinds of safety measures is the company taking?
Companies are putting different safety measures in place to protect workers during the pandemic, actions such as remote working, staggering shifts, partitions in the workplace, guidelines for gatherings, and more.
You want to make sure the company is taking adequate precautions against the virus, which signifies how much they value their workers.
What measures is the company taking to keep communication lines among employees open with people working remotely?
How the company maintains avenues of communication has acquired immense importance during the pandemic and imposed restraints.
Some companies incorporated remote work even before the pandemic. However, for other companies, the pandemic may have forced their hand, and they are basically feeling their way as they put remote working guidelines in place.
This latter group of companies will likely be experiencing more glitches in their communication as they continue to work things out. This is something to consider if you anticipate working at such a company and will be working remotely.
What is your onboarding process like during the pandemic?
The pandemic has forced companies to make operational changes, things like remote work, social distancing, and other restrictions. As a new employee, you need to know how all of this will affect the onboarding process and the company's measures to ensure that its onboarding is working for new hires.
Find Your Next Job Opportunity
If you are an insurance professional looking for work or thinking about making a change, contact Insurance Relief today. We are one of the best in the business, winning a Best in Staffing award for our accomplishments. At Insurance Relief, we care about the people we recruit as individuals. We provide job opportunities that fit, and we treat our team with respect and fairness.