Surprising Benefits of Upskilling Your Insurance Agents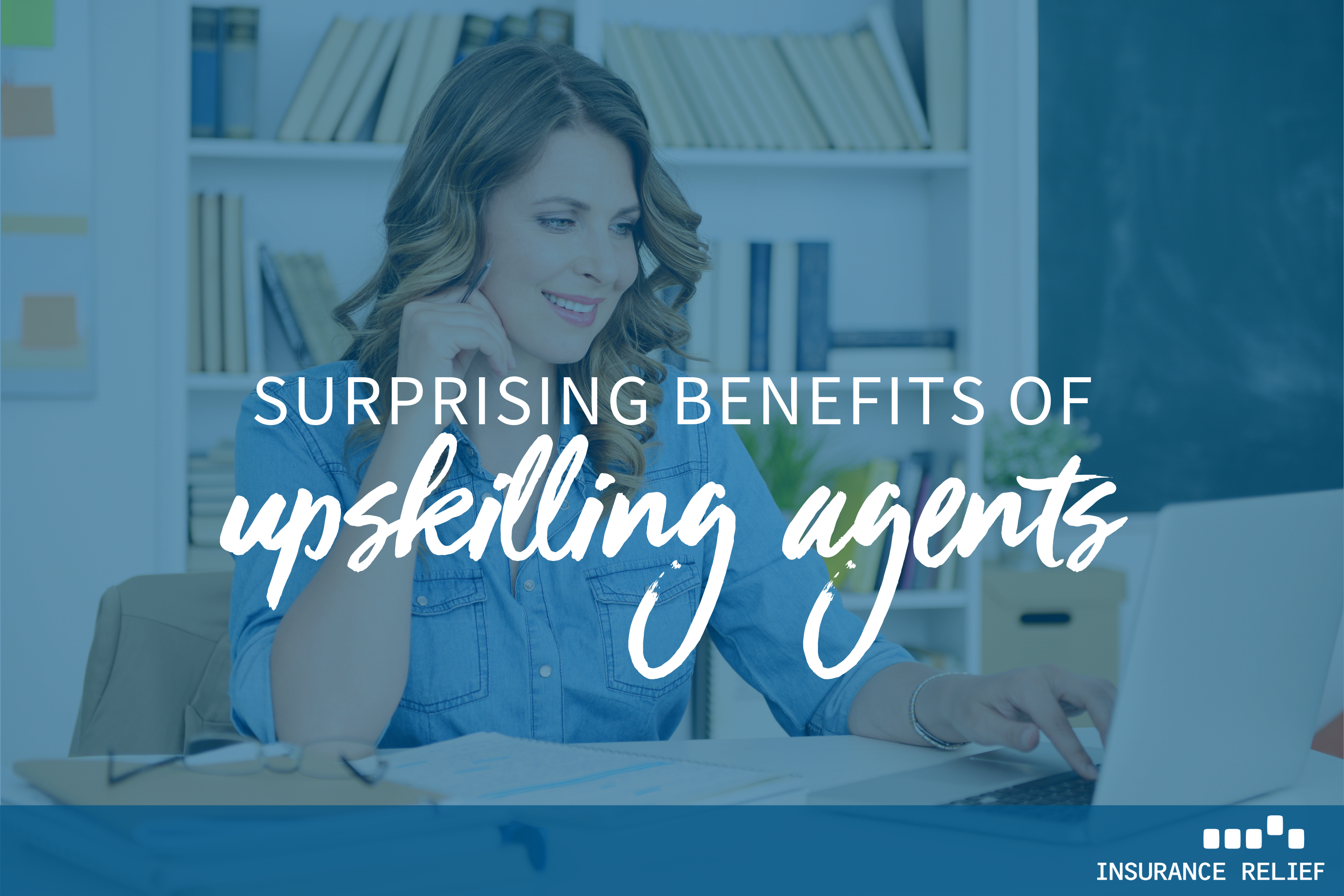 Many companies offer training and development opportunities for their employees in one form or another. But today, with the advances in technology and changes to the business environment, learning new skills, or upskilling, has become more important than ever. It is now almost a necessity in many professions.
It is vitally important for a number of reasons.
1. The structure of work is evolving.
Digital technology is permeating every nook and cranny of the economy. No matter what kind of job you have, technical or not, you now need to have IT skills. Automation renders some jobs obsolete and creates new types of jobs and opportunities with new kinds of skills.
Not too long ago, some people could still do their jobs with only a rudimentary IT knowledge, but now, everyone needs to be familiar with various digital tools and services.
2. Employees expect companies to offer upskilling
Employees know that they need to continually develop their skills and learn new ones if they will keep their jobs as the economy changes. For younger employees, especially, professional growth and development are among the most important benefits an employer can offer. Workers want to grow in their jobs, advance in their careers. They want to learn the skills they need to grow, and they expect their employer to give them the opportunity to acquire those skills.
3. Upskilling boosts engagement
Upskilling employees helps build morale, which in turn, boosts productivity and retention. Workers feel that they are valued by their employer when a company invests in them.
Also, when employees acquire new skills, they prepare themselves for bigger roles and more responsibilities in the company. They are able to move up the ranks and fill talent. By promoting from within,  companies can use the employee's firsthand experience and knowledge ,  which may lack if hiring externally.
4. Upskilling helps companies to boost profits and growth
First of all, improving workers' skills improves performance and productivity. So, while it may cost money to offer workers training, the improvement to the bottom line easily outweighs the expense.
As mentioned, upskilling also enables the company to fill skill gaps from within and improve retention. This enables companies to avoid the time-consuming and expensive process of hiring someone new.
Connect with Insurance Relief
Insurance Relief is among the business's best insurance staffing agencies, earning a Best of Staffing award from the satisfaction survey firm ClearlyRated for high approval ratings from workers and client companies. So, if your company is looking for qualified, reliable professionals, find out what Insurance Relief can do for you. Give Insurance Relief a call today.