Do You Have an Insurance Sales Elevator Pitch? This is Why You Should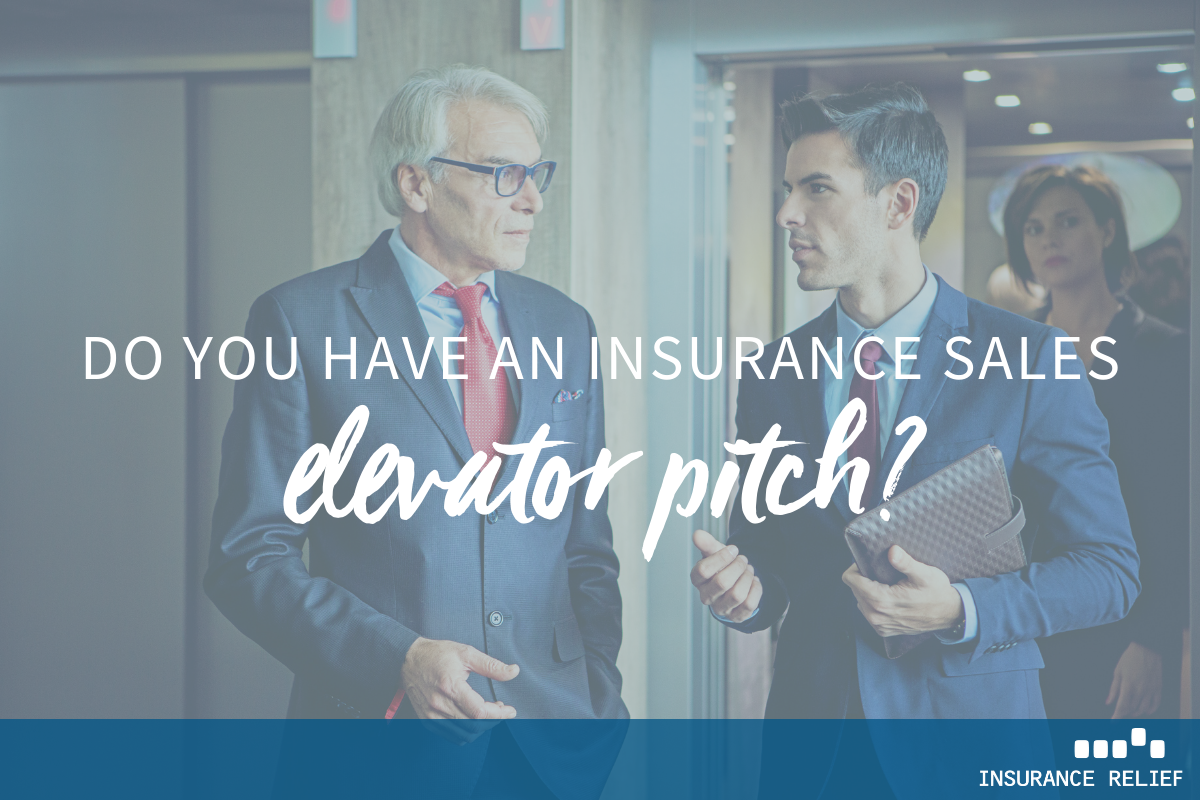 Many people today are familiar with an elevator pitch. Career counselors advise people looking for a job to put one together to sell themselves to an employer. If you are selling something else, an elevator sales pitch is just as necessary.
You never know when a sales opportunity may arise, and you need to be ready for it. Without a prepared talk, your response to the question of what you do would probably be rather brief and ordinary, not something that would pique the interest of your listener and possibly create a sales lead for you. You would probably give the person a recitation of biographical details – where you were born, where you went to school, how you got into insurance, how long you have been doing your job, your marital status, and whether you have children. Such chatter is not bad, but it will not help you develop new sales prospects.
But a good, smooth elevator pitch can very quickly tell another person what you do and how you can help him or her. The idea is to arouse the person's interest so that they want to learn more from you and continue talking with you.
What It Is
The elevator pitch is a preplanned talk, usually about 20 to 30 seconds (the time spent riding in an elevator). Its purpose is to explain quickly and clearly what you do, how you do it, and how you can help your listener. With an elevator pitch, you are always prepared to put your best foot forward, to make your case in the best way possible, should you meet someone who could be a possible client.
With an elevator pitch, you don't have to think about approaching the person, how you will explain yourself, and your job in a brief but compelling way. It's already laid out for you and ready to go.
You should write it out and rewrite it so that it is just the way you want it. Then memorize it and practice it. The better you know it, the easier it is to tweak it to fit more closely to the interests or needs of the person you are talking to.
The outline of an elevator pitch usually includes the following elements – your pitch's goal, explaining what you do, explaining what is unique about the service you provide and engaging the other person with a question.
Find the Right Job with Insurance Relief
Insurance Relief is one of the most respected staffing agencies focusing on the insurance industry. We take a personalized approach toward each person we recruit, matching people with the right job and treating everyone with respect and fairness. Our efforts have earned us a Best of Staffing award. Contact Insurance Relief today.