Why Has Recruiting Become More Difficult in Insurance?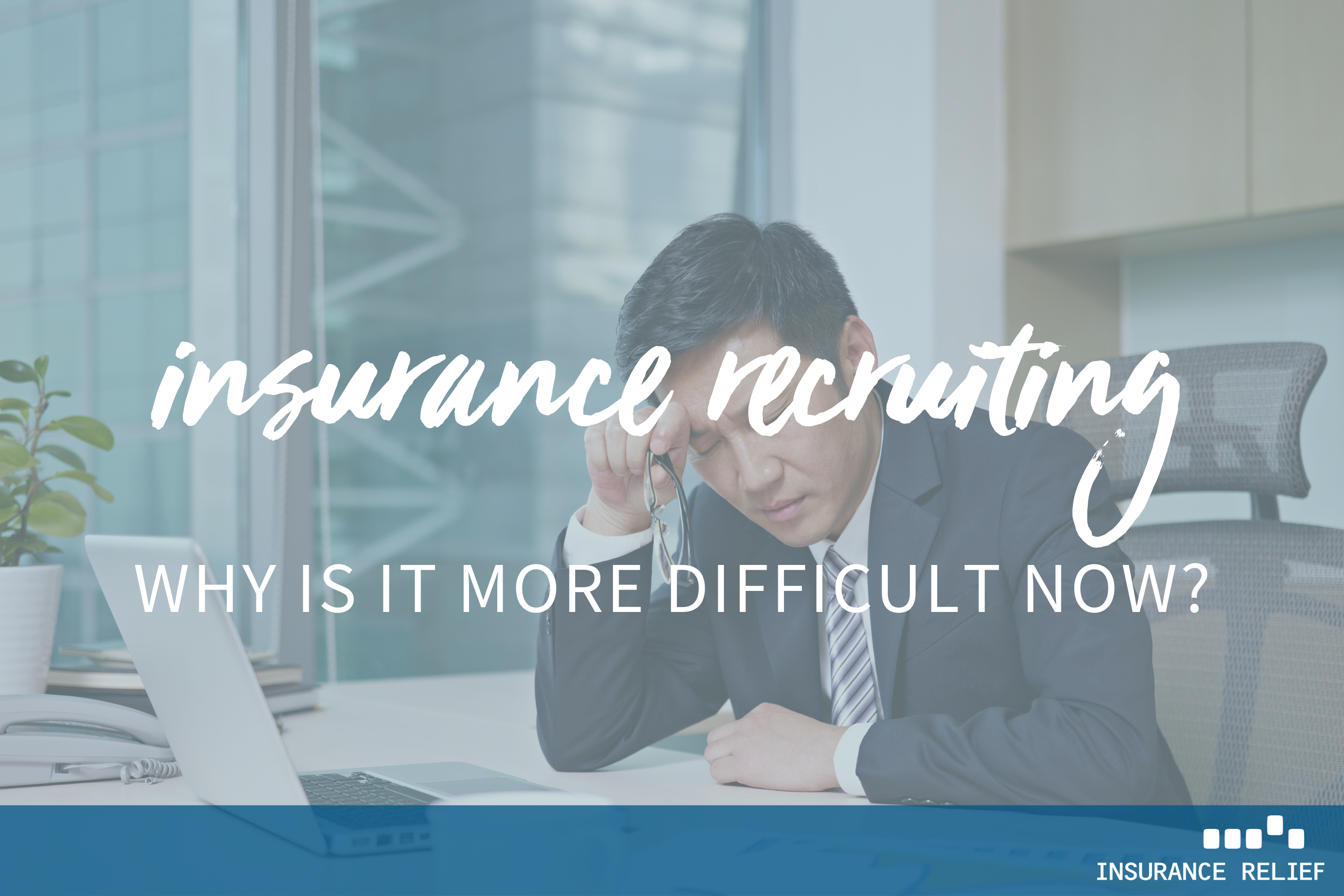 Interest in insurance careers has been declining for many years, creating a large talent gap. The number of insurance employees reaching retirement age and leaving the industry is much greater than the number of college graduates entering the profession. It comes down to an issue of supply and demand.
According to studies, only about four percent of all Millennials and Generation Z have expressed an interest in an insurance career, which will lead to an eventual industry shortfall of about 400,000 people.
A Lack of Information
The reason for the lack of interest, and associated recruiting problems, is centered around a lack of information. Younger people know very little about the industry and the many different job opportunities available within it, or they have misconceptions about the industry and how it works.
To combat this situation, insurance companies are putting a much greater emphasis on learning and development. The companies are sponsoring apprenticeships and internships for college students.  Companies are forming relationships with universities around the country to educate students about opportunities in insurance.
Another problem is that insurance companies often have not devoted the necessary resources needed to recruit effectively, but this is changing as well.
More Proactive Recruiting Efforts
Companies are being a lot more proactive in recruiting, focusing on company branding, sourcing job candidates, networking, social media, internal recruiting, employee referrals, and more comprehensive internships and associate programs.
They realize they can no longer simply wait for people to send in resumes.
Companies are making more significant efforts to improve the candidate experience as well. The recruiting process needs to be focused on providing a satisfying experience for job candidates, so companies don't lose them because of some breakdown in the process.
Insurance firms also need to make themselves more attractive to younger workers to enhance recruiting. This involves some companies' self-examination, evaluating their policies, procedures, work environment, and company culture. To recruit more effectively, insurance companies are looking for ways to strengthen their corporate culture, focusing on initiatives valued by younger workers – community service, career growth opportunities, employee reward and recognition programs, and an emphasis on technology.
Work with Our Qualified Professionals
If you are an insurance company looking for qualified professionals, Insurance Relief is the place to go. We are one of the top insurance placement firms, winning numerous Best of Staffing awards. We take the time to get to know each of our job candidates to find the best position for them. Give Insurance Relief a call today.