Fastest-Growing Insurance Jobs in 2018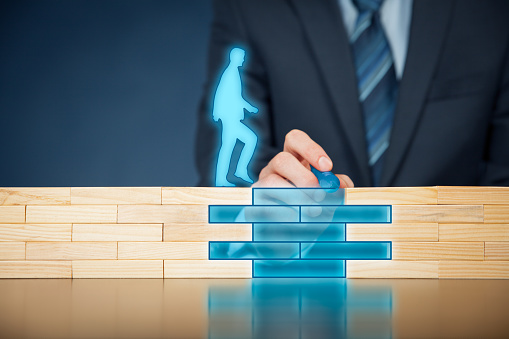 Actuaries and sales agents continue to be among the fastest-growing jobs in the insurance industry for 2018. And since the industry is transitioning to electronic platforms, IT professionals, data analysts in particular, continue to be in high demand.
The top five positions insurance companies were looking to fill in 2017 were sales (all), customer service, claims, underwriting and technology, according to an annual survey of insurance companies in the U.S. These should continue to be job-growth areas in 2018 and beyond as one-fourth of the insurance workforce is expected to retire in the next four years.
Actuaries
Actuaries apply mathematics, statistics and financial theory to assess the risk of damage or harm to clients. They then help businesses and clients develop ways to minimize the cost of the risk.
Over the ten-year period from 2016 to 2026, the number of positions for actuaries is expected to grow 22 percent, which is much higher than average across all industries, according to the U.S. Bureau of Labor Statistics. However, since the number of actuaries in the country is relatively small at about 24,000, it means an increase of only 5,300 jobs in total.
The median pay for actuaries is more than $100,000, but a strong background in mathematics and statistics is required.
Insurance Sales Agents
The latest figures from the U.S. Bureau of Labor Statistics, which cover the decade from 2016 to 2026, show a growth of 10 percent in sales agent jobs, higher than average. Most insurance agents work for insurance agencies and brokerages.
Data Analysts
The number of data analyst jobs is expected to skyrocket by 2020, increasing almost 30 percent to 700,000, according to IBM. Data analysts are especially important in the finance and insurance industries, where they account for 20 percent of all jobs. These jobs include those of data scientists, data developers and data engineers.
Information Technology
Demand for these jobs remains high as companies are dealing with a talent shortage in this area. Insurance companies are hiring for many different IT jobs, including PC technicians, database administrators, instructional designers, mainframe and Java programmers, systems analysts and designers, project managers, business analysts, middle managers and information system executives.
Looking for a new insurance job?
If you are an insurance professional, you need to connect with a staffing expert who understands your skills, background and needs. With vast experience in the insurance arena, Insurance Relief works with brokers, carriers and third party administrators to locate and place the best people for positions ranging from entry level to senior management. We invest the time to truly understand what you want to accomplish, and then do our best to find meaningful opportunities. Give Insurance Relief a call today.