Insurance Industry Spotlight – Compensation Claims Examiner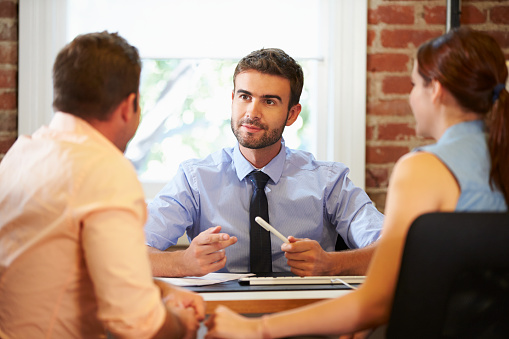 In insurance career paths, claims examiners do similar work to that of insurance claims adjusters. If you're interested in becoming a claims examiner, keep reading for everything you need to know about this position.
What do claims examiners do?
Claims examiners investigate injury insurance claims to determine if they are valid, what amount should be paid out, what medical treatment is covered and any other forms of compensation that are applicable. They decide whether the loss or injury is in fact covered by the insurance policy.
Essentially, they are reviewing, investigating and making decisions about coverage, monetary amounts and validity of the claims.
Examiners process the claims and handle appropriate documentation to make sure the claims comport with insurance company standards, industry best practices and legal requirements. Examiners are expected to act in the best interests of policyholders, negotiate settlements and manage the insurance company's subrogation efforts.
What are the job responsibilities?
The responsibilities of the job include analyzing and processing workers' compensation claims by investigating the claim and collecting information to determine the extent of liability of the insurance company. The examiner negotiates the settlement of the claim and oversees payment.
The examiner also oversees the claims reserve funds set aside for future payment, managing the reserves until the entire claim is settled. They also calculate and pay all benefits that must be paid.
It is also the responsibility of the examiner to submit any required filings with the state, as well as work with legal counsel to make sure claims are resolved in a timely manner.
If the examiner requires assistance, they manage communication with the outside firm for any help with the investigation or legal action.
Job Requirements
Educational requirements for the job are different depending on the employer. Generally, employers want some kind of post-secondary education; an associate or a bachelor's degree in something like risk management and insurance.
There are licensing and certification requirements, and these differ by state. To become an examiner, you generally have to pass an examination and pay a fee. The license or certification is usually good for a year. To get recertified, continuing education units are sometimes required.
The median annual salary for claims examiners is $64,000 a year.
Looking for a great insurance claims adjuster job?
Insurance Relief is among the best insurance staffing agencies in the business, earning at Best of Staffing award from the satisfaction survey firm Inavero for high approval ratings from workers and client companies. So, if your company is looking for qualified, reliable professionals, find out what Insurance Relief can do for you. Give Insurance Relief a call today.