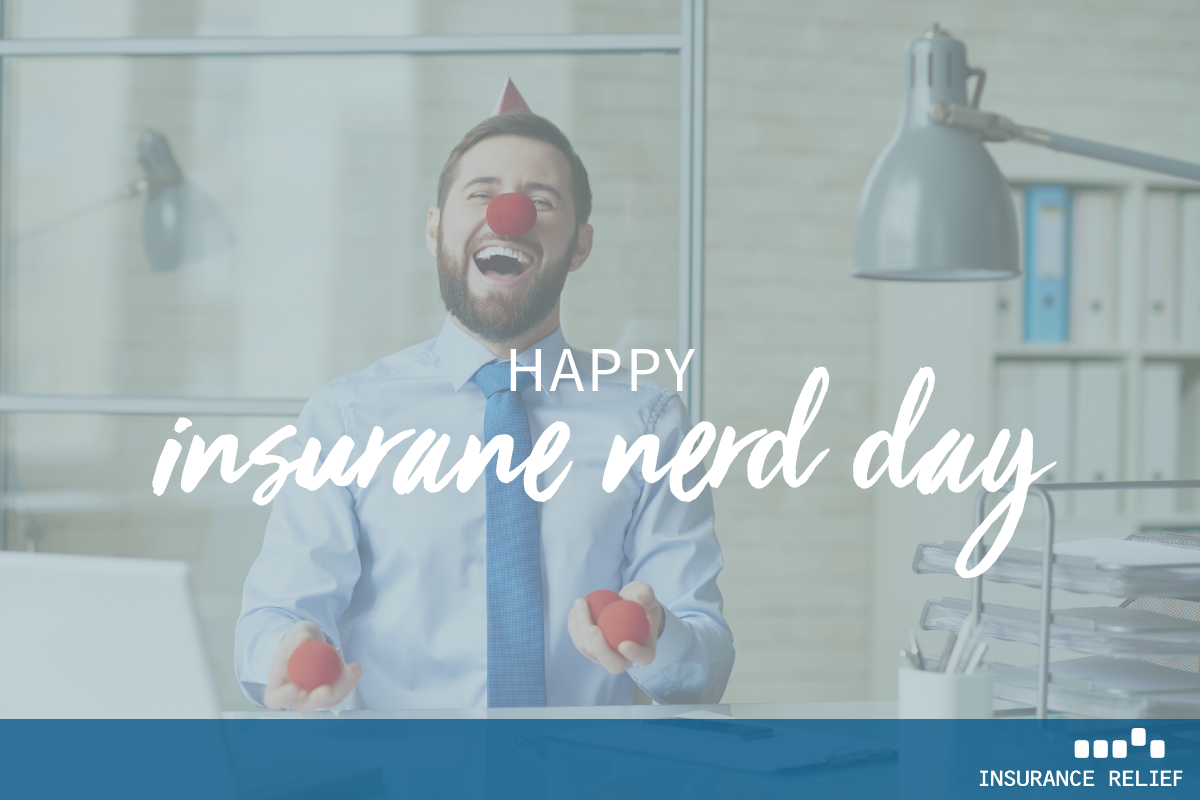 Get ready to break out the champagne and party hats on July 18. It's Insurance Nerd Day.
So what the heck is Insurance Nerd Day? I'm glad you asked.
Insurance Nerd Day was created to celebrate the insurance industry and to dispel the misconception that insurance is "boring."
Pioneer State Mutual established it in 2016 to recognize their employees, to attract new people to the profession, and to help end the stereotype of insurance as something bland and dull.
So, in honor of this momentous occasion, here are some facts and figures about the insurance industry that you probably don't know, some offbeat, some not.
An Unusual Insurance Policy
How much do you think chest hair is worth? If you are the singer Tom Jones, quite a lot. Lloyds of London issued a policy to cover Jones' chest hair for $7 million. Gene Simmons, lead singer for the rock band Kiss, had his tongue insured for $1 million.
Taste Buds
Another policy covered the taste buds of food critic Egon Ronay. They were insured for $393,000.
Butt Insurance
Actress and singer Jennifer Lopez had her derriere insured for $27 million.
Baby Insurance
Lloyds of London also offers something called Multiple Birth Insurance. It covers the financial crunch of having more than one baby.
Coconuts
If you are planning a vacation to a tropical island, you will be interested to know that the Travel Agency Club will insure you against falling coconuts. Not worth the money, you say? Be forewarned – falling coconuts kill about 150 people each year.
Aliens
And, if you are anxious about being abducted by aliens from outer space, the UFO Abduction Insurance Company of Florida offers coverage of $10 million if you are taken by little green men from Mars, or maybe Klingons. However, to collect the money, you do need to provide the signature of the alien.
Kidnapping
Some insurance companies also offer kidnapping insurance. Large companies often buy this insurance for their senior executives, especially if they are traveling abroad.
Common Claims
At the other end of the spectrum are the more common claims that people make. These include homeowner's insurance claims. The claim made most often is for wind and hail damage, accounting for 38 percent. Fire and lightning damage accounts for 35 percent of all claims, and they are the most expensive. These are followed by claims for water damage and freezing, accounting for one-fifth.
Insurance Relief is one of the most respected staffing agencies focusing on the insurance industry. We take a personalized approach toward each person we recruit, matching people with the right job, and treating everyone with respect and fairness. Our efforts have earned us a Best in Staffing award. Contact Insurance Relief today.