How Is Allstate's '5 minute' Small Business Policy Impacting Commercial Insurance?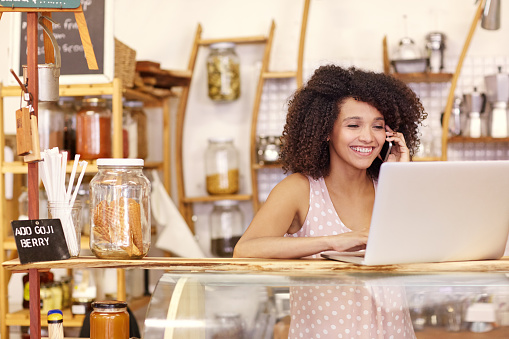 Responding to competitive pressure from new technology companies, Allstate has recently created an online platform to enable small businesses to get insurance quotes. Using the new technology, small businesses can buy a policy in about five minutes, according to Allstate officials.
The system was designed to be easy to use, fast and informative. To bring this ease of use to small business consumers, Allstate uses advanced data and analytics, which allow the company to automatically fill in data elements. As a result, it takes less time for the small business user to complete the online forms.
The user only needs to enter data in a small number of fields, and then the system gives a quote for a policy. After getting the quote, the user can either purchase the policy or request to talk to a company representative.
In addition to the quote delivery system, users can also get easy-to-understand definitions about the types of businesses that Allstate covers, as well as access to other resources for small business owners. There is also a web portal called the Small Business Connection offered by Allstate, which contains articles on how to run a small business. The portal is also sponsored by Capital One, LegalZoom, Web.com, Microsoft and Office Depot.
Allstate officials said the site caters to today's small business owner, who has a more do-it-yourself attitude about buying insurance.
Policies for small businesses are expected to grow tremendously over the next five years, according to insurance research firms. Online sales of small business policies are now growing at double digits. Even with the rapid growth, however, these types of policies still only have a very small share of the overall market.
Insurance analysts believe Allstate's move to upgrade its online presence for small business may be the shot in the arm needed to propel online sales to a much greater share of the market, since Allstate is a major player, able to also present the advertising that is needed.
Currently, small business lines are a little more than one-third of the entire commercial market, with $103 billion in direct written premiums. The small business market is also a splintered one – the largest carrier has only six percent of total premiums.
Insurance Relief is one of the most respected staffing agencies focusing on the insurance industry. We take a personalized approach toward each person we recruit, matching people with the right job and treating everyone with respect and fairness. Our efforts have earned us a Best in Staffing award. Contact Insurance Relief today.