How to Be Likable While Still Being the Boss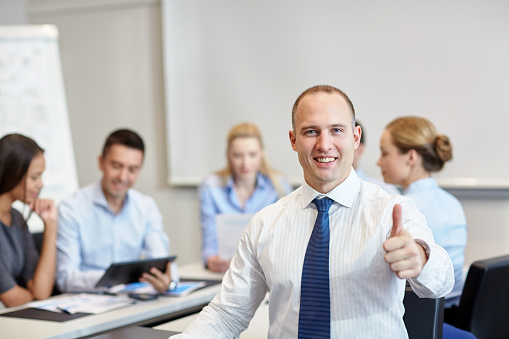 In examining the question of how to be likable while still being the boss, you need to look at what qualities make a good leader, because a good leader is likable while still being respected. A good leader knows how to motivate their workers to get the best from them, and they are able to inspire their loyalty and trust. Here are some qualities of good leaders that inspire motivation and trust.
The best leaders are good role models.
They lead by example. They never ask their workers to do anything they would not do themselves. They hold themselves to the same standards they hold everyone else. They are like a general who heads into battle at the front of their troops, rather than watching from behind.
This is one of the most effective ways to inspire workers. When employees see their leader is willing to get down in the trenches with them, it builds an atmosphere of trust and motivates them to give their best.
The best leaders care about their people.
They have a genuine concern about them, their goals and interests. Great leaders want feedback from their workers, and these leaders take the time to really listen to their workers.
The best leaders challenge their people to give their best.
They push their people to perform, and these leaders show the confidence they have in their people to get the job done. These leaders give their workers the support and resources they need to give their best. Yet, these leaders hold their people accountable as well.
The best leaders are not afraid to fail. They know how to learn from failure and move on, and they encourage the same attitude in their workers.
The best leaders have a bit of humility.
This doesn't mean they lack confidence or assertiveness, but they know they are human and make mistakes. And knowing this, they listen to feedback and criticism from their workers.
If your company is looking for great leaders, or people with great leadership potential, Insurance Relief can help you. We take a personal approach toward each person we recruit, so your company can be sure it is getting the best person for the job. Our efforts have earned us best-in-staffing awards. Contact Insurance Relief today.