Insurance Career Growth in 2019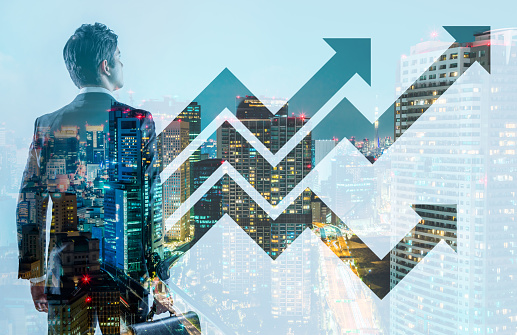 With the tight labor market, insurance companies are looking to fill all types of occupations. Companies are most eager to fill positions in customer service, sales, claims, underwriting and information technology. The job growth in these areas should continue in 2019 and later as one-quarter of the employees in the industry are projected to retire in the next four years.
Where the Job Growth Is
As with last year, the most rapid job growth in the insurance industry continues to be among sales agents, actuaries and data analysts. Over the decade beginning in 2016, the number of actuarial jobs is expected to expand by more than 20 percent, a good deal higher than average job growth, according to the U.S. Bureau Labor Statistics. Sales agent jobs, which include both agencies and brokerages, are projected to grow by 10 percent during the same time period, and jobs in data analysis overall are projected to jump almost 30 percent by 2020, according to IBM. About 20 percent of all the jobs in data analysis are in the finance and insurance sectors.
Surveys of insurance companies in 2018 yielded the following information: 2 percent of the open positions at the firms were actuarial jobs; 20 percent were in claims; 14 percent were in underwriting; 21 percent in customer service; 8 percent in technology; 20 percent in sales, 8 percent in administrative positions; 1 percent in risk control; and 2 percent in accounting and finance.
Employment in the Industry
Technology and actuarial jobs appear to be the hardest to fill. Two-thirds of the insurance companies surveyed said they would like to add new employees in 2019, but the biggest roadblock here is that demand is much greater than the supply of people. The unemployment rate in the insurance industry currently stands at under two percent.
Just about all insurance companies are hiring. The places with the most job growth appear to be at independent claims-adjusting firms, property and casualty carriers, third-party insurance administrators, life insurance and annuity carriers, reinsurance carriers and health insurance carriers.
Like all employers, insurance companies are dealing with the rapid pace of change in the economy, which requires them to update their practices for recruiting and retention. Many are now reviewing the skill sets needed for different jobs to determine what kinds of work can be automated and what kinds of skill sets will be needed in the future.
Partner with a top insurance recruitment agency!
Insurance Relief is among the best insurance staffing agencies in the business, earning a Best of Staffing award from the satisfaction survey firm Inavero for high approval ratings from workers and client companies. So, if you are an insurance professional looking for a new job, find out what Insurance Relief can do for you. Give Insurance Relief a call today.