Insurance Career Spotlight: Benefits Assistant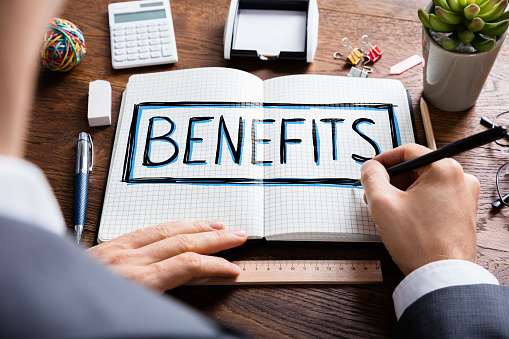 The duties of the benefits assistant can vary depending on the size, type and operation of the organization he or she is working for. The duties described below are meant to give a general indication of the types of tasks such a job entails.
New Hires and Correspondence
For example, the benefits assistant may help with the orientation of new hires, such as reviewing company policies with the new employee, explaining timekeeping requirements and completing paperwork. He or she would assist with other aspects of employee relations, such as disciplinary actions and leaves of absence. The benefits assistant may also handle the writing and review of correspondence, checking grammar and spelling; working on expense reports, presentations and spreadsheets; and coordinating and processing mail merge projects.
The duties of the position may also include handling questions and complaints over the phone, through email, or face-to-face, and so the person needs to have a thorough understanding of the company's operations, policies, procedures and organizational structure. The benefits assistant may also be involved in making contributions to the company's benefits newsletter.
Benefits Summaries
The assistant may also put together benefit summaries for client open enrollment periods, as well as preparing memos, payroll flyers, agendas, rate documents and brochures. He or she also works with printing and mailing vendors, handling such tasks as billing, pricing, editing, revising and proofreading.
The person in this job may also look into claims-related issues, helping to resolve these issues with clients, employees and carriers. He or she may also be responsible for posting information on the company website, such as the benefits intranet. This person may also help to put together client health activities and wellness fairs.
The assistant may help to assemble benefit folders for employees, as well as the preparation of presentations about employee benefits. He may also oversee office inventory and function as a liaison with office vendors, order office supplies, audit what is received, and work with HR and purchasing about any problems that may arise.
Other administrative duties include opening and sorting mail, reviewing and coding invoices, sending information to former and current employees, and other office-related activities. Additional tasks may include processing reports and audits for HR managers and tracking HIPAA training.
The job generally requires at least a high school degree and several years of related experience.
According to PayScale, the average salary for this job is more than $15 an hour.
Looking for a Great Insurance Industry Job?
If you are an insurance professional, it is in your best interest to partner with a staffing expert that understands your unique skills and needs. Insurance Relief is that expert, with vast experience in the insurance industry. Insurance Relief works with brokers, carriers, and third-party administrators to locate and place the best people for positions in the industry ranging from entry level to senior management. We invest the time to really understand what you want to accomplish and then work our hardest to find you meaningful opportunities. Give Insurance Relief a call today.