Insurance Career Spotlight – Employee Benefits Team Manager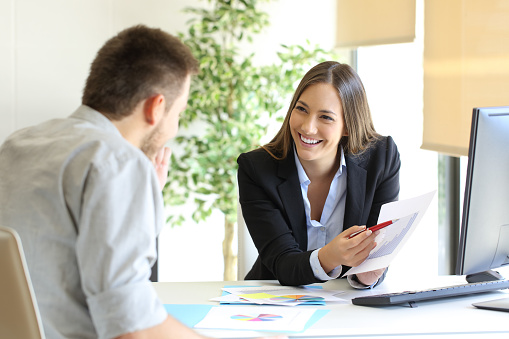 The employee benefits manager is an important part of any human resource management team. The benefits manager helps oversee the fringe benefits for employees throughout a company. These benefits are essentially in healthcare, but they also include retirement savings plans, vacations and any other benefit the company may offer that is not part of an employee's salary.
The benefits manager helps keep workers up to date on what their benefits are, what is available to them, how to access them, and what options are open to them. They also look for the best value among benefits plans, balancing cost with what is offered. The manager advises employees of their rights with regard to coverage, and advises employers about adjusting coverage if necessary.
Most of what a benefits manager deals with relates to the health insurance offered by the company, and the manager oversees a team that takes care of things like data entry and processing for healthcare applications. The benefits manager also advertises the dates for open enrollment periods, which are the times when employees can make changes to their coverage.
In addition, the benefits manager is responsible for making sure all the benefits plans and programs comply with government regulations. They also work with vendors to make sure they are honoring their contracts with the company and delivering the services that have been agreed upon. The manager also hires and trains staff members who administer the benefits programs. They also propose changes to insurance coverage if necessary and handles the benefits budget as well.
Job Requirements
Most benefits managers have a college degree in a business-related area, along with work experience in human resources or a similar type of job. They must have good written and verbal communication skills.
In the United States, most benefits managers, about 60 percent, have at least 10 years experience. The pay for the job ranges from $42,000 to $97,000 a year, with the average being around $63,000 a year.
If you are an insurance professional, it is in your best interest to partner with a staffing expert that understands your unique skills and needs. Insurance Relief is that expert, with vast experience in the insurance industry. Insurance Relief works with brokers, carriers and third-party administrators to locate and place the best people for positions in the industry ranging from entry level to senior management. We invest the time to really understand what you want to accomplish, and then work our hardest to find you meaningful opportunities. Give Insurance Relief a call today.