How to Use Retraining and Proactive Recruiting to Fill Job Gaps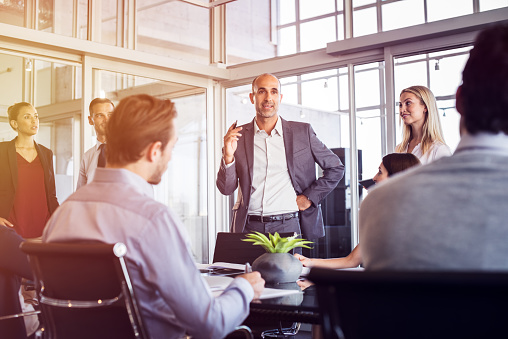 There is a big skills gap among companies today. Employers cannot find the people they need, and it is costing them a lot of money.
According to a recent survey, about two-thirds of employers said they cannot find qualified people for open positions. About 60% of companies have job openings that last for 12 weeks or more. Not being able to fill jobs is costing companies on average about $800,000 a year.
Retraining
Because of the imbalance between supply and demand, some companies are taking steps to meet their needs in other ways. Tech companies, in particular, are looking for ways to fill skills gaps. And they are turning to retraining to do it. It is a practice that could have applications to the insurance industry as well.
Up to now, tech companies have tried to attract the talent they need by increasing salaries and other benefits. But they are still having trouble filling jobs – positions that require technical management skills still take more than 100 days to fill on average.
So these companies have turned to retraining to handle the shortage. At one tech company, customer support personnel are being retrained as engineers. This enables the company to fill openings faster. Moreover, the people they are training for the new jobs are already familiar with the company and its products.
And tech companies are using retraining to fill positions that require unique kinds of skills. One company needed people who understand the intricacies of modern software technology and the complexities of the shipping logistics industry, a combination almost impossible to find on the job market.
So, the company started a training program to help its people acquire the needed technical skills as well as learn about the freight industry.
Companies that offer these kinds of training programs have an advantage in recruiting new employees as well. People prefer working at companies that are willing to teach employees new skills and help them progress in their careers.
Proactive Recruiting
In addition to retraining, companies are also taking a more active role in recruiting new candidates. Instead of waiting until there is an opening to recruit people, or simply waiting for applications, companies are now setting up candidate pipelines, so they will have the people when the need arises.
They are setting up databases of possible job candidates and staying in touch with people who are potential employees. They are working with recruiting agencies who look for passive job candidates, and companies are enhancing their employee referral programs to tap into this resource.
Insurance Relief is among the best insurance staffing agencies in the business, earning a Best of Staffing Award from the satisfaction survey firm ClearlyRated for high approval ratings from workers and client companies.
So, if your company is looking for qualified, reliable professionals, find out what Insurance Relief can do for you. Give Insurance Relief a call today.