Insurance Career Spotlight: Property Claims Examiner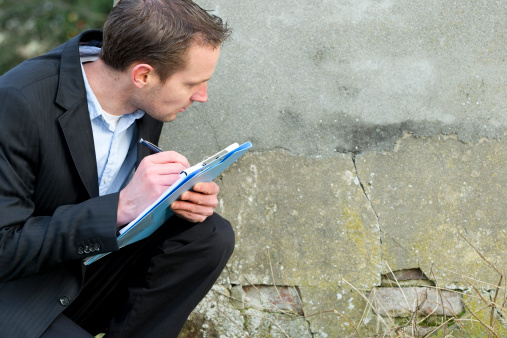 A property claims examiner assesses insurance claims that have been settled to ensure the settlements and the payments involved in them meet with company guidelines and practices. The examiner reports any under or overpayments, as well as anything else that looks askew. The examiner also works with the company's legal counsel in cases that involve litigation.
In general, an examiner investigates, reviews and settles claims, using specialized knowledge and social skills obtained through training and experience to bring cases to a prompt conclusion and limit losses as much as possible. They also evaluate reports from independent adjustors on new and pending claims, making decisions about settlements for losses or denying claims.
The claims they handle may sometimes be complex, exposing the company to large financial commitments.
They also process and pay claims proportional with the responsibility level of their position.
A primary duty of the claims examiner is to maintain reserves, adjusting them as necessary, as well as providing recommendations for the reserves in order to ensure they are in accordance with company policy. The examiner has the responsibility of raising, lowering or closing out reserves for property loss.
Some examiners also handle documentation, entering claim payments, reserve amounts and new claims into the computer system. They are also custodians of the claims files, maintaining the records of claims that have been settled, as well as the paperwork for claims that required extensive analysis. They also put together reports for the data processing department.
Examiners also make presentations of cases to the company's claims committee and discuss the cases. They alert management to situations involving excessive risk, and give the underwriting department information related to losses as well as background information to enable the department to make decisions regarding policy renewals and premiums.
Training
When hiring claims examiners, companies generally look for people with a bachelor's degree in risk management or some related field, or extensive experience working as an examiner.
Claims examiners need to have good negotiation skills and expertise in investigatory techniques. They also need good communication and computer skills, as well the ability to effectively analyze data.
The average base pay for a claims examiner nationally is almost $59,000 a year, according to Glassdoor.
Interested in a Career in Insurance?
If you are an insurance professional looking for work, or thinking about making a change, contact Insurance Relief today. We are one of the best in the business, winning a Best in Staffing award for our accomplishments. At Insurance Relief, we care about the people we recruit as individuals. We provide job opportunities that fit and treat our people with respect and fairness.