Insurance Industry Stats That Will Blow Your Mind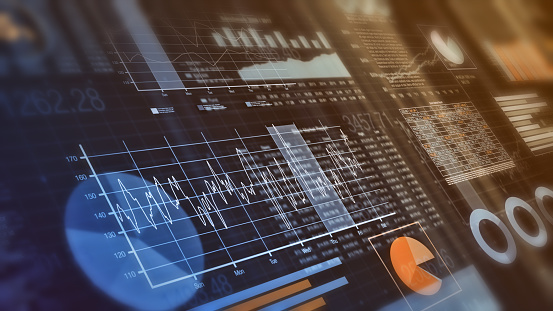 Everyone knows the insurance industry is huge. However, you may not know how big it actually is. Here are some facts and figures from the Insurance Information Institute that are real eye-openers.
Premiums
Premiums for the insurance industry in the United States totaled a whopping $1.2 trillion in 2017. Life and health insurance premiums accounted for slightly more than half of that amount, while premiums for property and casualty insurance made up slightly less than half, at $558 billion.
Companies
There were almost 6,000 insurance companies in the United States in 2016. Here is the breakdown – more than 2,500 were in property and casualty; more than 870 offered life insurance; 858 were health insurers; and title insurance companies accounted for 55. There were almost 250 risk retention groups and more than 1,300 companies classified as other.
Insurance companies contributed more than $507 billion to the economy in 2016. That amounts to 2.7 percent of the entire Gross Domestic Product (GDP).
People
In 2016, 2.6 million people worked in the insurance industry. Of that number, 1.5 million worked for insurance companies, while the other 1.1 million worked for insurance agencies, brokers and other insurance-connected businesses.
Assets
Property and casualty insurers had assets of almost $1.6 trillion in 2016, while life and health insurers had assets of almost $3.9 trillion, bringing the total for both groups to almost $5.5 trillion. The bulk of these assets were invested in bonds, an average of 67 percent among both groups.
Property/casualty and life/health insurers paid more than $20 billion in premium taxes in 2016.
Payouts
Also in that year, property/casualty insurers paid out almost $22 billion for property losses from natural disasters, an increase of more than $6 billion from the previous year. There were a total of 42 catastrophes in 2016, three more than in 2015.
The Top Five
The top five property and casualty insurance companies by premiums written are State Farm, Berkshire Hathaway, Liberty Mutual, Allstate and Progressive. The top five life insurance companies by premiums written are MetLife, Prudential, New York Life, Principal Financial Group and Massachusetts Mutual.
Insurance Relief – a Leading Insurance Recruiting Company
If you are an insurance professional looking for interesting and challenging work, Insurance Relief is the place to go. We are one of the top insurance placement firms, winning numerous best of staffing awards. We take the time to get to know each of our job candidates, so we can find the best position for them. We are with you every step of the way. Give Insurance Relief a call today.